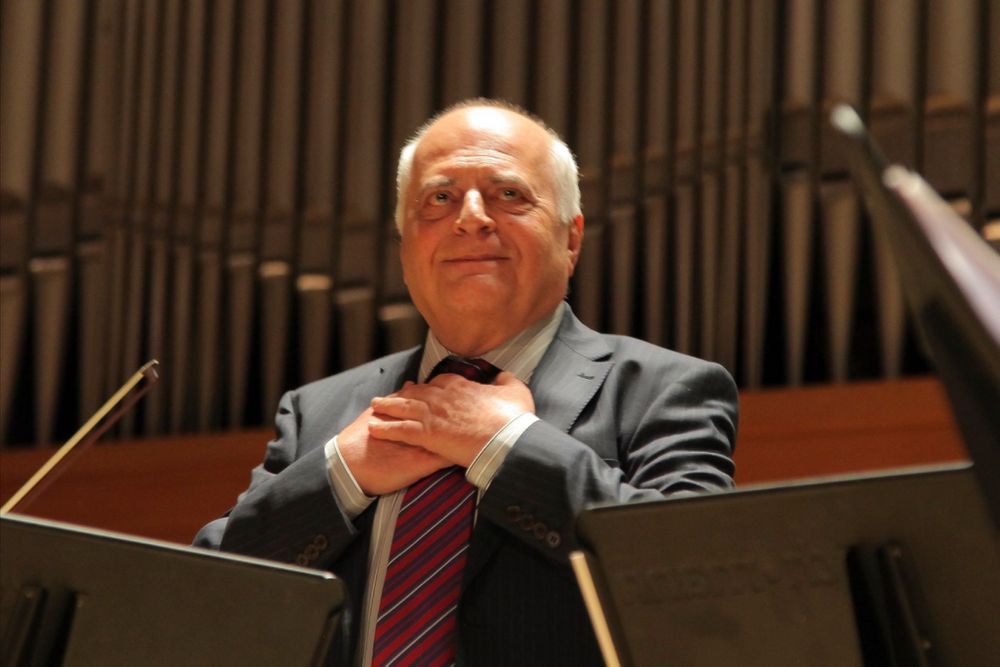 Levon Chaushyan
Composer
May 10 1946
Composer, pedagogue, musician Levon Alexander Chaushyan born on 10 May 1946, in Yerevan. He began composing at the age of 11. He studied at the Tchaikovsky Music School in Yerevan (1954-62), then composition with Professor Edward Mirzoyan and piano with Professor Georgy Sarajev at Yerevan Komitas State Conservatory (1964-1973). He taught piano at Romanos Melikian Music College from 1970 to 2000. He has taught conducting at the Yerevan Conservatory since 1972 and composition since 2000.

He served as secretary of the board of directors of the Composers Union of Armenia from 1979 to 1985 and vice president from1986 to 1991. Levon Chaushyan has been a professor there since 2000. He was the president of Symphony Music Center of Armenian Philharmonic orchestra from 1995 to 2000. He has founded the Armenian Music Assembly, for the promotion of contemporary music, in Yerevan since 1994. He was made Honored artist of Armenia in 2008 and awarded Gold medal by the mayor of Yerevan. L. Chaushyan composed orchestral, chamber, choral, vocal, and piano works.

Among his honors are 2nd prize of Pan-Soviet competition with his Symphonic Poem, the State Youth Prize of Armenia (1974, for Concerto), a recommended work at the UNESCO International Rostrum of Composers in Paris (1983, for String Quartet No. 2) and First Prize in a state competition for symphonic music in Armenia (1985, for «To the Unknown Soldier»).