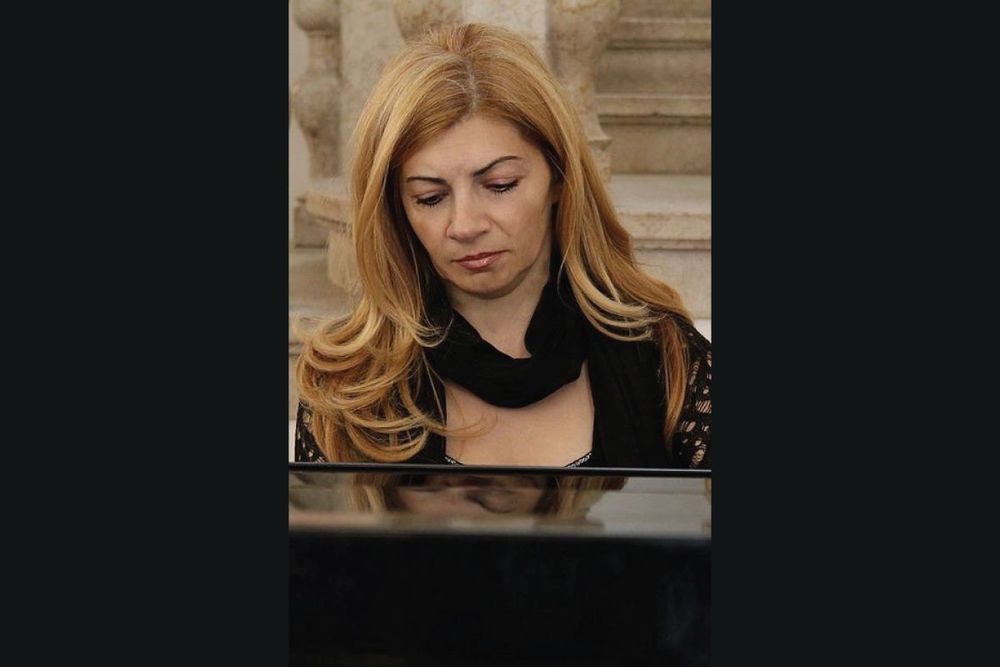 Marina Dellalyan
Pianist
May 15 1963
Born on May 15, 1963, Yerevan, Armenia. Marina Dellalyan initiated her studies at the Specialized Professional School after Piotr Tchaikovsky. Posteriorly, she continued her studies at the Komitas State Conservatory in Yerevan. She won several renowned musical prizes such as "Best Interpretation of Contemporary Music", awarded by the Composers Union of Armenia.

With the Trio Komitas she won the Best Musical Live TV Program award in 1985. In 1986 she started her educational career as a piano teacher at the School of Music and Art No. 1 in Yerevan. Until 1993 she was the pianist for the Academic Theatre of Opera and Ballet in Yerevan.

From 1993 to 1995 she was a professor of piano at the Central School of Choral Art in Moscow. In 1995 Marina moved to Portugal and started collaborating as a piano soloist with the Gulbenkian Orchestra and Gulbenkian Choir Lisbon. She has performed among others with conductors such as Michael Zilm, Michel Corboz, Muhai Tang. She collaborates frequently with the Portuguese Symphonic Orchestra and the Chorus of the Teatro Sao Carlos.

As a soloist and chamber musician, she performed in various cities, such as Los Angeles, New York, Paris, Prague, Moscow, Novosibirsk, Ferrara, Modena, Madrid, Lisbon, Porto, Funchal, Ponta Delgada, Covilhã, Portimão, Guimarães among others. Marina Dellalyan also collaborates regularly with the University Chamber Choir of Lisbon. Recent collaborations include the opera Tosca with the Teatro Nacional Sao Carlos, Madama Butterfly at the Sintra Festival and Amazon at the Munich Biennale Festival. She was invited as a piano soloist with the State Chamber Orchestra of Armenia for the concert of piano and orchestra Topophono, by her father, Armenian composer Harutiun Dellalian.

Marina is the co-founder of the Dellalian Trio and every year she presents diverse chamber music programs around the world. She recorded the CD Opera Nights in Lisbon and made several live recordings for TV and Radio in Armenia, Portugal and the USA.

For disseminating Armenian arts in the Diaspora, high-level creativity and performance in the sphere and for making considerable contributions to the development of Armenia-Diaspora partnership through activities, M. Dellalyan awarded "Komitas" medal (by Ministry of Diaspora).