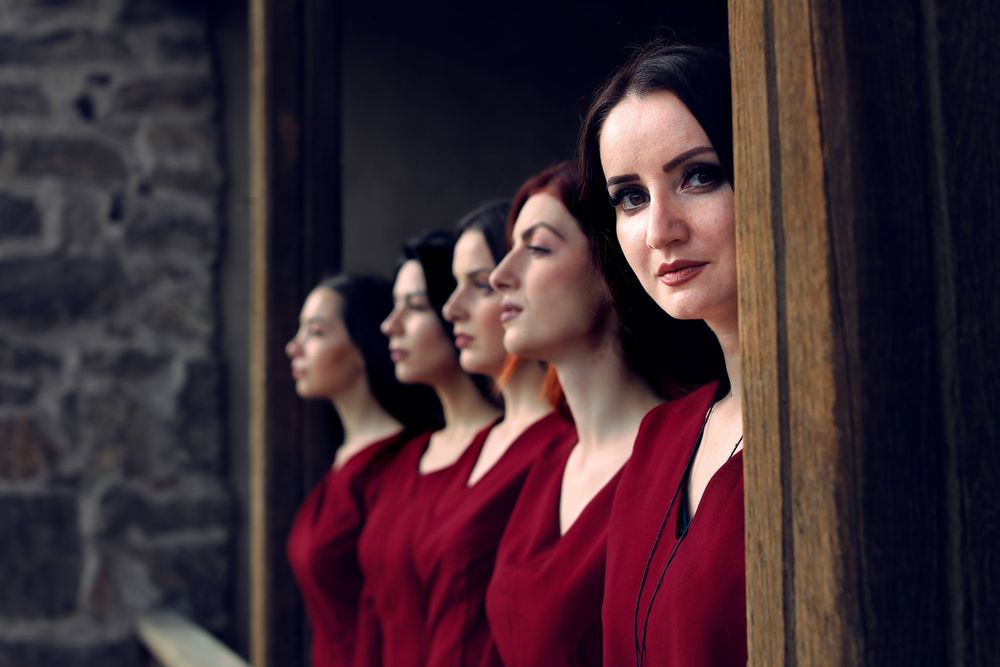 Nairyan vocal ensemble
Groups
Nairyan vocal ensemble was created in 2015 within the "Mughdusyan" art center's cultural programs. The art director of the ensemble is Naira Mughdusyan. The goal of creating such an ensemble was to popularize works of Armenian classical composers, spread classic and spiritual music and also make women more powerful. The ensemble consists of 5 young women with professional musical education. They sing polyphonic songs, mainly acapella․ There are performances accompanied by clarinet and other musical instruments that the girls play. The ensemble has given dozens of solo concerts, more than a hundred performances at various events that include in almost all museums in Yerevan, spiritual centers, retirement homes, penitentiary institutions, having strong faith that music can be available even in those places where usually listening to classical music isn't accepted.

Starting from 2018 ensemble implements a very unique program. While performing polyphonic compositions, we also translate the song into sign language. Now "Nairyan" vocal ensemble is the only ensemble not only in Armenia but also in the whole region that performs acapella at the same time translate into sign language, which makes songs available for people with listening disorders. In 2019, the ensemble implemented an inclusive, cultural musical program called "I listen to you". Due to this program, 32 songs of Armenian classical composers have been translated into sign language, which were performed in 5 solo concerts.

Since January 1 of 2020, the "Mughdusyan" art center created a program called "Song for the rights". Within the frames of this program, "Nairyan" vocal ensemble speaks about women's rights through music. At the same time the song called "I am confident" was created and dedicated to women's independence.

"Nairyan" vocal ensemble has participated in many festivals both in Armenia and beyond: Global fest- Yerevan international festival-grand prize, Global fest- Moscow international festival-first place, Art fest international festival-the best group, Renaissance international festival-first place, Komitas pan-Armenian festival, Vox Virtual international festival, etc.

In 2019, the ensemble had concerts in Egypt, performing for the people of Cairo.