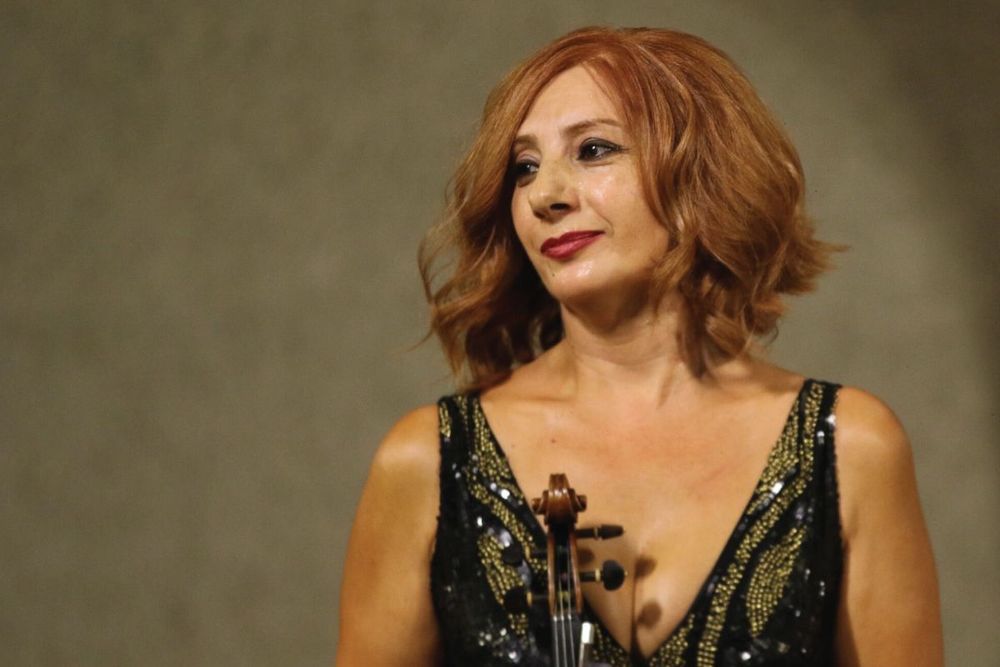 Nariné Dellalian
Violinist
Feb 16 1966
Born on February 16, 1966, into a family of musicians. It was her father composer Harutiun Dellalian, who introduced her to the world of music. Later on, she continued her musical education at the Tchaikovsky Music School (Yerevan, Armenia) under the guidance of professor Martinian and at the Komitas State Conservatory of Yerevan in the class of Hrachya Harutyunian. Simultaneously, she worked with the Armenian Radio and Television Symphony Orchestra. Since 1993, she is a solo violinist of the Portuguese National Symphony Orchestra which is part of the TNSC opera house (Lisbon).

As a soloist, Nariné Dellalian performs regularly at the opera house, in Gulbenkian Foundation (Lisbon) and at various music festivals in Portugal. Throughout the years, she has performed as a soloist and as part of chamber music in various countries, namely: Portugal, Spain, Belgium, Italy, Austria, Armenia, France, Germany, the United States, Japan. She has also performed for various media outlets in Portugal (Antena 2 classical music) and in Armenian radio and television.

She is the founder-violinist of the Câmerata Atlantica and Dellalian Trio, with whom she frequently presents among others the works of Armenian composers. Introducing classical and contemporary Armenian music to a diverse audience of various nationalities is hereby the main objective.

In 2017, the Dellalian Trio was awarded the Komitas Medal for promoting and cherishing Armenian culture abroad. Nariné Dellalian is as well engaging in and fostering work for social causes. Among others, she regularly manages events in memory of the music of her father, Harutiun Dellalian, and of Hayrik Mouradian an ambassador of traditional Armenian folk music. She is the founder and president of the NGO Hayrik Mouradian.

In the scope of her social engagement, she has published various books, scores and CDs. To mention a few: Sounds of Devotion, five scores for chamber music by Harutiun Dellalian; Memories by Hayrik Mouradian; a book Native Songs, collecting 150 Armenian folk songs which have been performed by Hayrik Mouradian. One of the CDs published, Musical Relics of Armenia (Hayrik Mouradian), was awarded "Best Album of Folk Music" by AMFA Los Angeles in 2001. Another CD, Mokats Mountains, was awarded "Best album of Tradicional Music" at the Swallow Music Awards (Tsitsernak National Music Awards) in 2017, Yerevan (Armenia).

Besides, she is the producer of the biographic documentary "Harutiun Dellalian".

Nariné is also the author of the essay cycle Conversation between musicians.