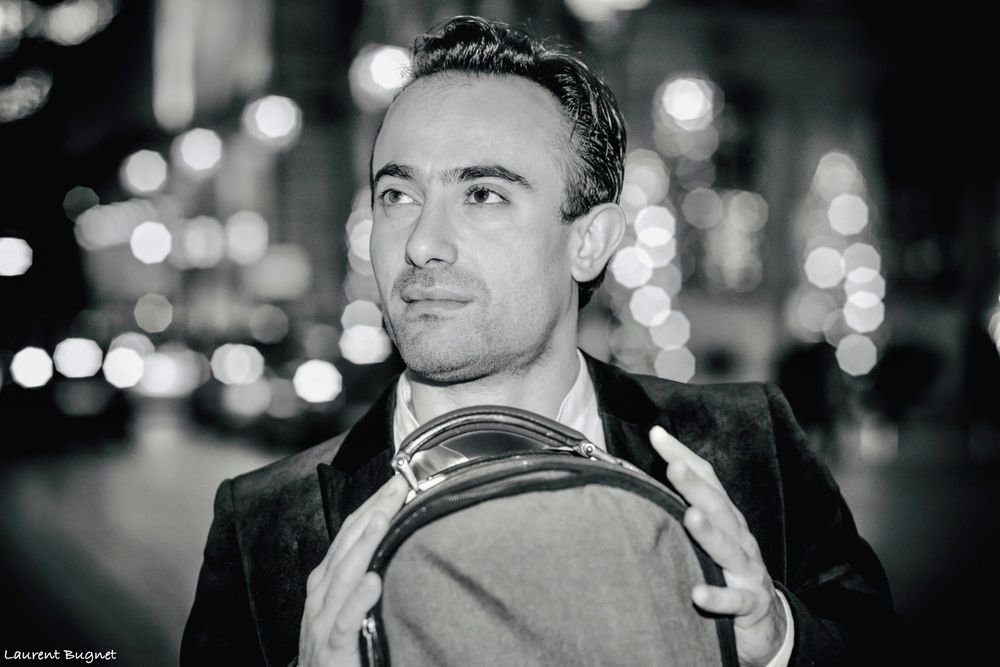 Robert Stepanian
Violinist
Jun 16 1984
Robert Stepanian was born in Yerevan on June 16, 1984. He started playing the violin at the age of seven with Tatyana Vorobyova (student of Boris Goldstein) in Moscow. He continued his education at the Music College of Moscow Conservatory with professor Zoria Shikhmurzaeva and at the Moscow State Conservatory with professor Ara Bogdanyan.

Robert is a laureate of international competitions in Switzerland, Spain, Russia, Ukraine.

As a soloist and chamber musician, Robert gives concert more than 30 countries. He played in venues such as the Carnegie Hall (New York), Salle Gaveau (Paris), Danish Radio Concert House, Oslo Konzerthous, Tchaikovsky Hall (Moscow), the Pablo Casal Concert Hall (Spain) the Moscow International Music House, the Great Hall of Moscow Conservatory etc.

His festivals appearances include the Mendelssohn Festival, Midis de Minimes(Belgium), Great Names of Art in memory of (Kogan, Gilels, Rostropovich)(Russia), Juventudes Musicales (Spain), Beethoven Festival(Germany), Pupligne Classique (Switzerland), Tyrolean Beethoven Days(Austria), Matthias Kendlinger Festival (Ukraine), Festival Internacional de Musica de Esmeraldas (Ecuador), Guadalajara International Music Festival and others.

Robert has received a number of grants and awards: from the Russian Performing Arts Foundation, the World Music Fund, and the medal prize from Irina Arkhipova's Foundation (2010). He also received a diploma for "Achievements in Musical Art" from the International Academy of "Creative Endeavours".He attended master classes with Boris Kuschnir (Austria), Jean-Marc Phillips-Varjabedian (France), Gerard Wyss and Antonio Meneses (Switzerland).

His recording of Sonate of Beethoven and Franck with pianist Ashot Khachatourian was released on the Azur Classical label in 2015. Recently Robert Stepanian's recording was broadcasted on BBC Radio, France Musique, Radio France, Espace 2 and others. Robert gives masterclasses in Germany, France, Austria, the United States, and South America.

He served as an adjudicator in different violin competitions in Italy, Spain, and Belgium including Ysaye International Violin Competition in Liege(Belgium).

In 2018 Robert was invited as a soloist for the recording of Mendelssohn violin concerto for the film's soundtrack «Remi without parents»(France) In 2019 modern Austrian composer Matthias Kendlinger composed violin concerto named "Galaxy" especially for Robert Stepanian and had dedicated to him. His recording of Galaxy violin concerto with Austrian orchestra K&K Philharmoniker was released in DaCapo label in 2019.

In 2019 Robert with cellist Francisco Vila and pianist Ashot Khachatourian founded Fine ART Trio.

Robert plays on a 1760 G.Gagliano violin.