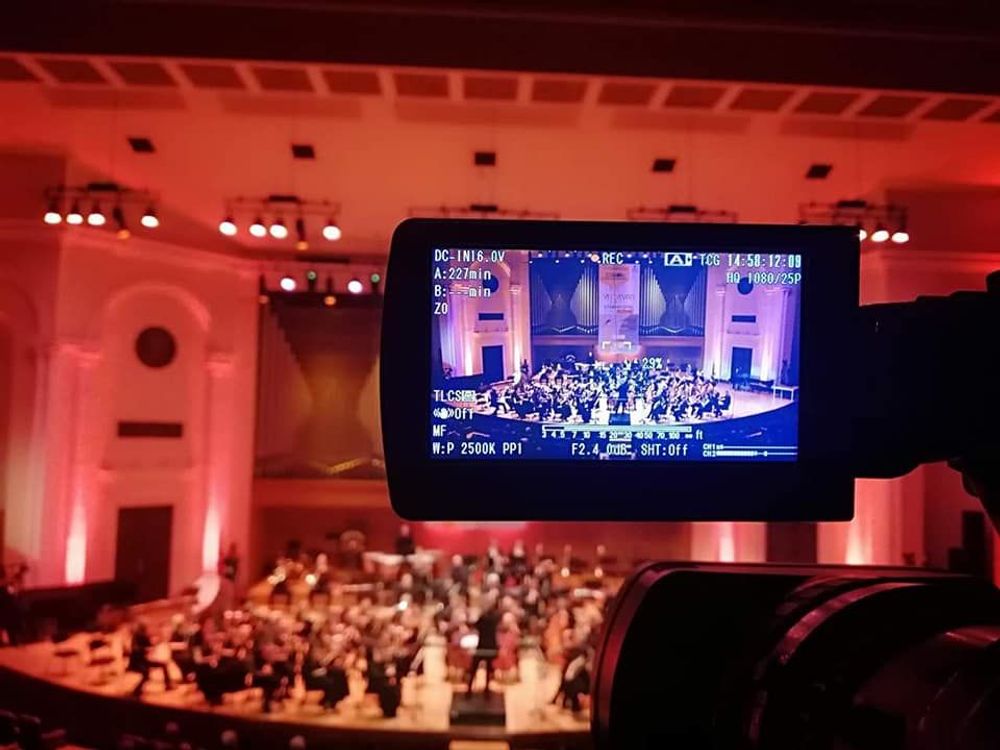 Closing concert of the 13th Yerevan International Music Festival
Published: Oct 26 2019, 13:45
Author: ANM Media
Closing concert of the 13th Yerevan International Music Festival took place at Aram Khachaturian Concert Hall on the 25th of October. The concert featured Armenian National Philharmonic Orchestra under the baton of German conductor Alexander Liebreich
.
The soloist of the concert was Freddy Kempf, who performed Piano Concerto by G. Gershwin. Exceptionally gifted with an unusually broad repertoire, Freddy has built a unique reputation as an explosive and physical performer who is not afraid to take risks as well as a serious, sensitive and profoundly musical artist.
The program also included "Don Giovanni" Overture by W.A. Mozart and 1st Symphony by J. Brahms. As one of Germany's foremost conductors, Alexander Liebreich's extensive career takes him around the world. He was significantly influenced by his mentor Claudio Abbado, who invited him to join and assist productions at Salzburger Osterfestspiele with the Berlin Philharmonic Orchestra and in Bolzano with the Gustav-Mahler-Jugend Orchestra. As a guest conductor, he has worked with many prestigious orchestras including the Concertgebouw Orchestra, Orchestre National de Belgique, BBC Symphony Orchestra etc.
Both Liebreich and Kempf performed in Armenia for the first time.
In collaboration with 16 invited and local artists, 12 symphony and chamber concerts took place in the framework of 13th Yerevan International Music Festival. Festival celebrated Independence Day of the RA, Tigran Mansurian's 80th anniversary, 101st year of the independence of Czechoslovakia. Armenian premier of Mansurian's Cello concerto and world premiere of Vache Sharafyan's "Requiem for Desert" took place during the festival.
Next concert of ANPO will take place on the 27th of October within The festival is dedicated to G. Saradjev's 100th anniversary.