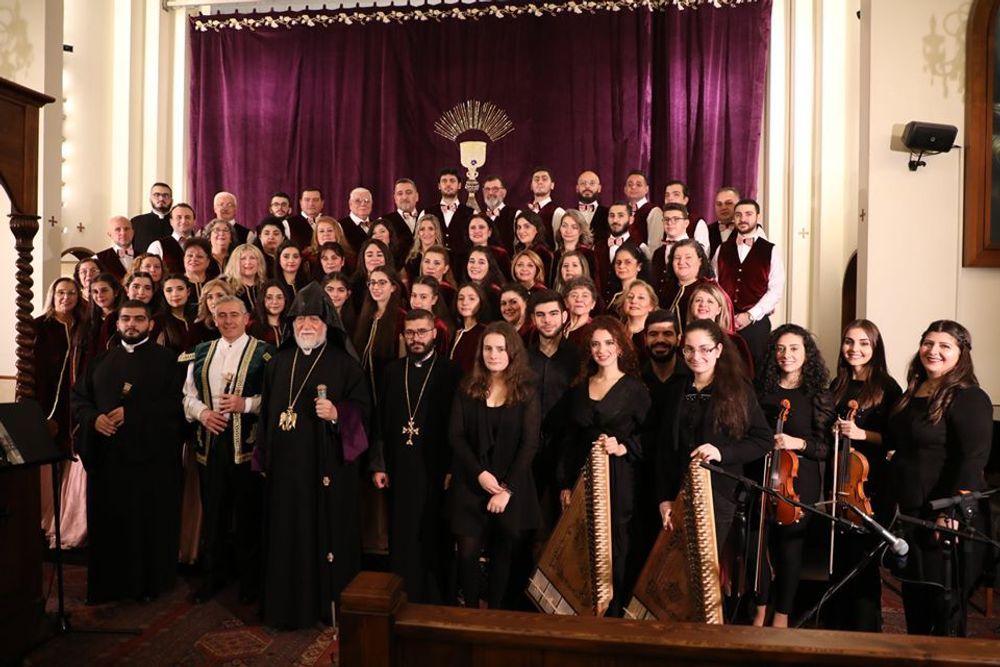 Catholicosate of Cilicia marked the 150th anniversary of Komitas
Published: Dec 16 2019, 08:23
Author: ANM Media
Under the auspices of His Holiness Aram I, the "Shnorhali" ("Gifted") choir of the Catholicosate of Cilicia marked the 150th anniversary of Komitas, on Friday evening, December 13th, at St. Vartanants Church, press office of Catholicosate reports.
On this occasion, the Catholicos bestowed upon V. Rev. Fr. Zaven Najarian, the conductor of the choir, and V. Rev. Fr. Hovagim Panjarjian, the director of the information and communication department, the right to bear the Pectoral Cross.
The choir and the accompanying orchestra consisting of more than 50 members presented the spiritual and secular works of Komitas Vardapet to the music lovers under the baton of Fr. Zaven Najarian.
The choir's performance ended with the song "Cilicia", after which a reception was organized at the "Yercho Samuelian Hall" of the Prelacy in Beirut.
Photo by Catholicosate of Cilicia