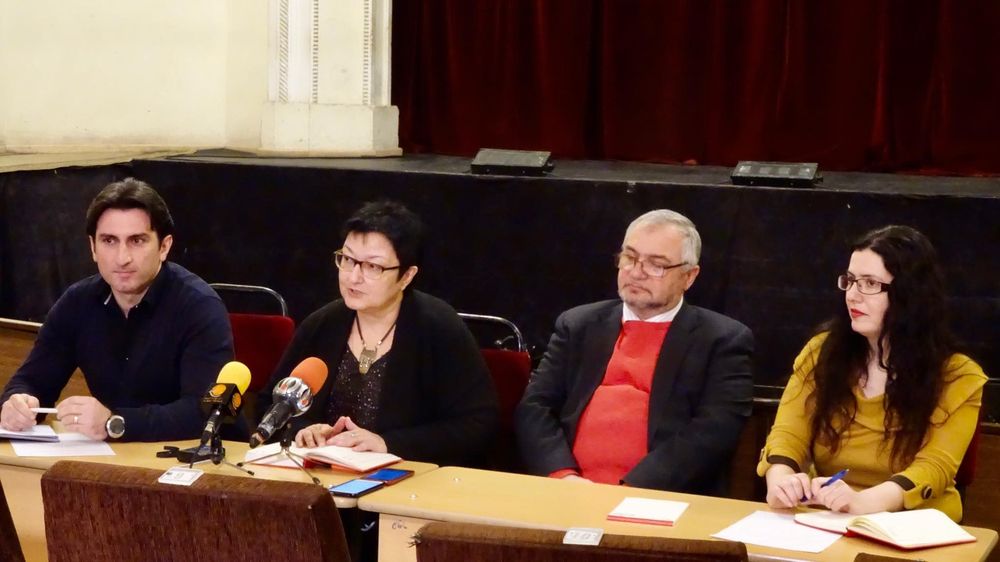 After an eight-year hiatus, the Conservatory's Opera Studio opens its doors
Published: Feb 11 2020, 13:29
Author: ANM Media
In 2020 G. Saryan Opera Studio of Yerevan Komitas State Conservatory is celebrating its 40th anniversary. After an 8-year eight-year hiatus, at the initiative of YKSC Rector Sona Hovhannisyan, the studio resumes its activities.

"This year marks the 100th anniversary of renowned composer Ghazaros Saryan at the state level. This is a very important celebration, as he led the Conservatory for 26 years and with his own initiative the Opera Studio was opened. At that time there was both a choir and an orchestra. During difficult times when funding was cut, the Studio stopped working. This year we have decided to resume our work," said Rector Sona Hovhannisyan at a press conference. According to her, the Opera Studio operates without any financial support. The studio had its own entrance, wardrobe and other areas necessary for theater. This area had been rented for many years and only recently returned to the Conservatory. It is also planned to renovate the site so that the studio will have its own entrance and space. Students of the Opera department of the YKSC and the orchestra are involved in the studio.

The Armenian premiere of Donizetti's "Don Pasquale" will take place in May and June, as well as a 8 concerts will be presented to the Armenian audience. On September 30, on G. Saryan's birthday, by Karine Operetta with the arrangement and editing of the composer will be performed in the Conservatory, as well as in the regions of Armenia and Artsakh. The opening of the concert series will take place on February 12, at 3:00 p.m. Aiming to become an opera house of national character, the first concert program of the Opera Studio includes arias and songs from 10 Armenian operas. The entrance will be free for all music lovers.

"The opera "Don Pasquale" will be performed in May and June. The performances will be given in two different sets so that all the studio artists can get on stage. In addition, guest artists will also perform in the studio," Opera Studio Director Hayk Vardanyan told journalists, adding that the Opera Studio already has agreements with Paris, Bastille, Strasbourg, Düsseldorf, Stuttgart Art Academies and other institutions.

Karen Lavchyan, the head of the YKSC Opera Department, said that the news of the reopening of the studio was received with great enthusiasm by the students of the Conservatory, as they will be ready for the big stage. "We select our best students and teach them how to work with a director, a conductor, a character. I would like to point out with great pride that the majority of Armenian opera artists have started their work here. "