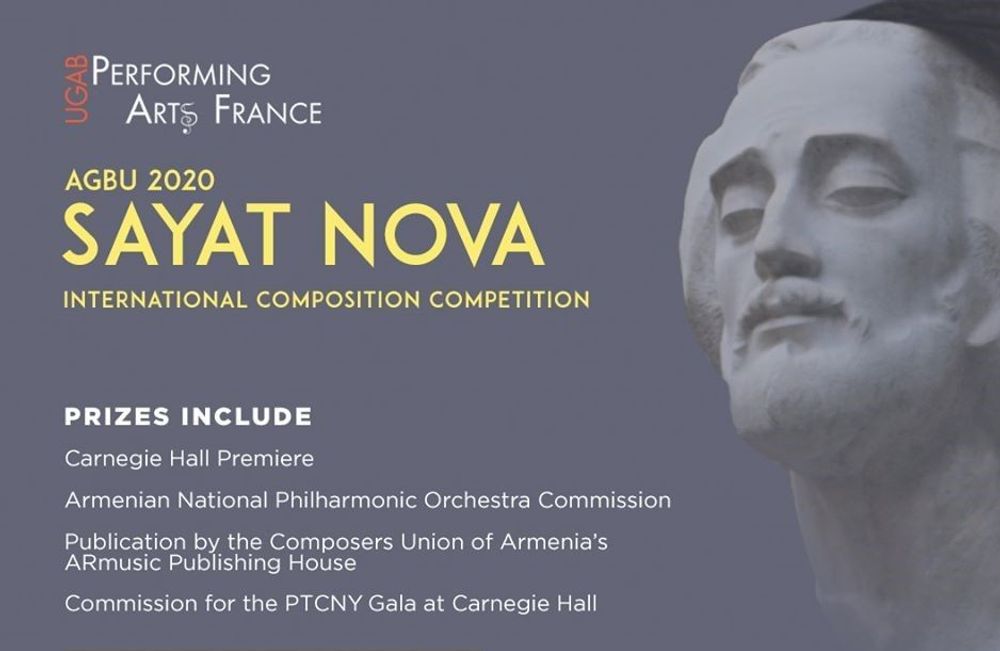 For the 2020 AGBU competition, composers must find inspiration in the poetry of Vahan Teryan
Published: Sep 03 2020, 13:07
Author: ANM Media
Since 2006, the AGBU Sayat Nova International Composition Competition has been inviting musicians of all heritages to be inspired by the grand tradition of Armenian arts. Winners have been named from all over the world, from Hong Kong to Mexico, Syria to France, each recognized for their versatility, ingenuity and artistry.

For the 2020 competition, composers must find inspiration in the poetry of Vahan Teryan, Armenian poet and activist, in commemoration of the 100 years since his passing. Composers are asked to create works for a chamber ensemble of four (4) musicians, consisting of one kamancha, one tenor viola da gamba, one bass viola da gamba, and one male voice (spoken).

The Deadline for submission is November 1, 2020.

More information:
https://bit.ly/3d0gfXA