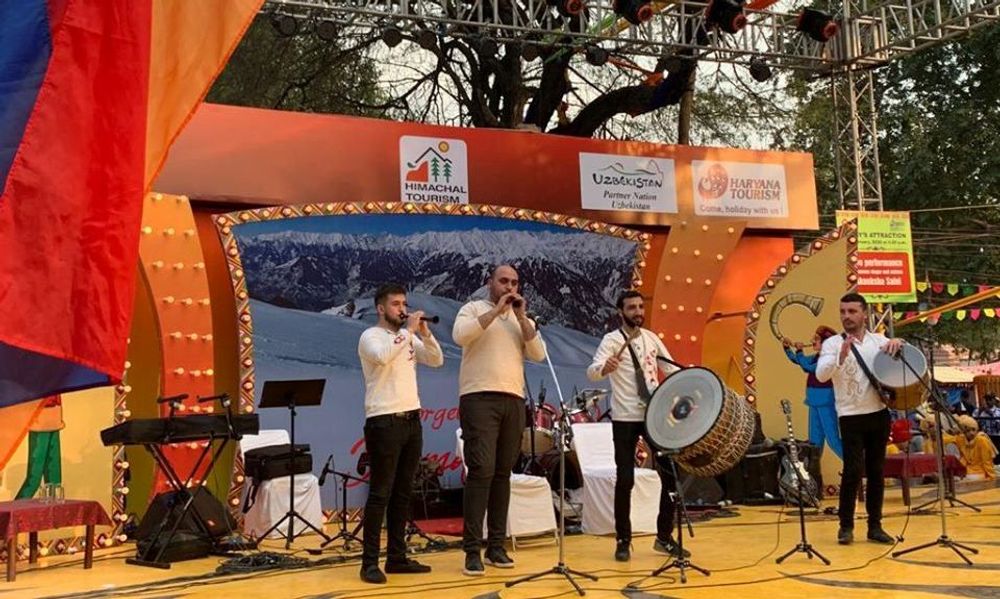 "Kayt" band participates in Surajkund International Crafts Festival
Published: Feb 09 2020, 11:32
Author: ANM Media
The Republic of Armenia is participating in the 34th Surajkund International Crafts Festival on February 1-16, 2020. The Armenian delegation is represented by folk artists and folk groups.

The performances of the"Kayt" band also performed at the Festival. The "Kayt" band was founded in 2016 in Yerevan on the initiative of Koriun Davtyan, with the aim of performing Armenian folk music. Young musicians included in the band, are playing folk instruments including kaval, shvi, bagpipes, zurna, duduk, dhol, tambourine, canoon, and oud, as well as a singer.

"Kayt" band's repertoire mostly includes works that came from oral traditions, collected and recorded by the efforts of Komitas, Mihran Toumajian and Aram Kocharyan in the 19-20 centuries. As the first performer of a number of Armenian folk songs and melodies, the "Kayt" band seeks to preserve national traditions in modern thinking.