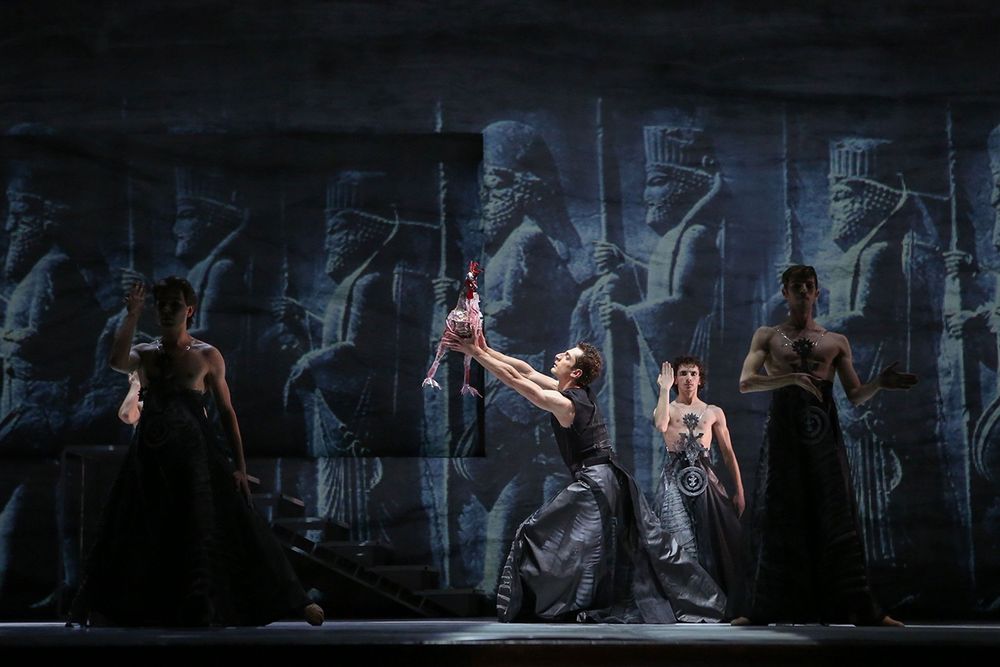 "Two Suns" ballet by Roudolf Kharatian to be presented on Mezzo TV
Published: Aug 17 2020, 10:29
Author: ANM Media
"Two Suns" ballet by Roudolf Kharatian to be the first-ever performing arts work to present Armenian art and cultural heritage on Mezzo TV, the international television channel with a worldwide community of 60 million subscribers. The premiere broadcast of "Two Suns" will be on August 23, at 22h10 (CET), Ballet 2021 reports.
The timeless essence of Armenian culture is presented in a contemporary ballet production "Two Suns", bringing Armenian ballet into the 21st century and confirming Armenia's place as a nation at the forefront of artistic and cultural developments today.
The ballet "Two Suns" was presented by Ballet 2021 and National Opera and Ballet Theatre of Armenia as part of the events dedicated to the 100th Anniversary commemoration of the Armenian Genocide, with original libretto and choreography by Roudolf Kharatian, and featuring music by select Armenian composers from the 4th through the 21st centuries. The ballet premiered on May 27, 2015, with funding from the State Commission of the 100th Anniversary of the Armenian Genocide and the Hirair and Anna Hovnanian Foundation.
Photocredit: Ballet 2021 FB page