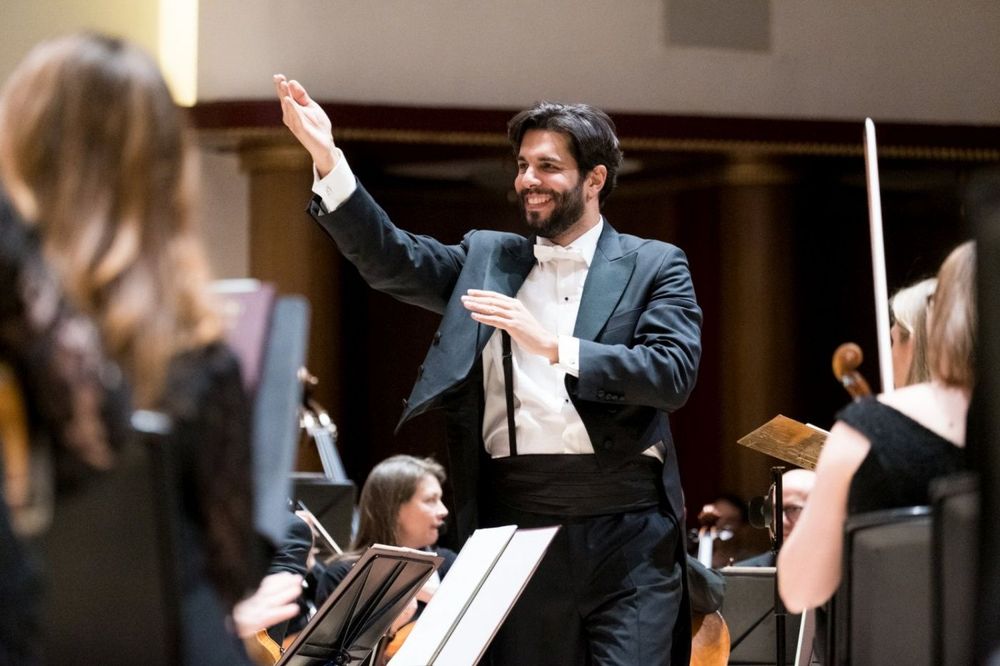 Domingo Hindoyan announced as Chief Conductor of The Royal Liverpool Philharmonic Orchestra
Published: Jun 19 2020, 18:47
Author: ANM Media
Advertisement
Domingo Hindoyan will become the new Chief Conductor of the Royal Liverpool Philharmonic Orchestra from September 2021. According to the official
website
of the orchestra, Hindoyan builds on the legacy of Vasily Petrenko who steps down after 15 years and who will then assume the role of Conductor Laureate.
Domingo Hindoyan commented: "Since the very first time I worked with the Royal Liverpool Philharmonic Orchestra, I encountered an amazing group of musicians whose warm personalities and passion for music shone through. This Orchestra is a great collective force formed by brilliant individuals.
What excited me was not only the Orchestra but the vibrant city of Liverpool and its historic connection with music and sports. An orchestra is a fundamental ambassador for the arts, and together our priorities will be to preserve the great heritage of the music we perform, welcome audiences with unprecedented sounds, and build the future for new generations with fruitful educational projects.
I am thrilled to be the new Chief Conductor of the Royal Liverpool Philharmonic Orchestra and know that together we will lead a new chapter in its musical history."
Domingo Hindoyan is currently Principal Guest Conductor of the Polish National Radio Symphony Orchestra. He has worked with a plethora of internationally acclaimed Orchestras and opera companies including London Philharmonic Orchestra, The Metropolitan Opera, Vienna Staatsoper, St Petersburg Philharmonic, the Simón Bolívar Symphony Orchestra, Deutsche Staatsoper Berlin, Lyric Opera Chicago, Liceu Barcelona, and the Mariinsky Theatre. Hindoyan began his musical studies as a violinist and joined the El Sistema program prior to moving to study violin and conducting at the Haute École de Musique de Genève. In 2013 he moved to Berlin where he became the first assistant to Daniel Barenboim at the Deutsche Staatsoper Berlin until 2016.
In one of his interviews, Hindoyan told about the role of his Armenian origins in his career:
"In 2005 I was accepted into Daniel Barenboim's "West-Eastern Divan Orchestra". I met Barenboim in a concert where he was conducting the Chicago Symphony Orchestra at Lucerne Festival. He asked me about my origins, my last name is Armenian, my mother was born in Aleppo, Syria, but from the Armenian family. At that moment I could play something for him because I had taken my violin trying to look like a musician from the orchestra and to be allowed to enter the rehearsal. He offered me to play with his orchestra.
So curiously, my professional relationship with Barenboim started as a violinist. Playing in "Divan Orchestra" was one of the most enriching experiences that I could have. I worked with Barenboim ten years: seven as a violinist in his orchestra and three as assistant conductor at the Staatsoper in Berlin.
It was a way around the all possible repertoire, with all the difficulties from the symphonic and operatic repertoire".

Domingo was born in Caracas, Venezuela. He began his music studies as a violinist and member of the renowned Venezuelan musical education program El Sistema and later went on to study conducting in Europe at the Haute École de Musique de Genève with Professor Laurent Gay.
Photo credit: Hindoyan's official website
Advertisement