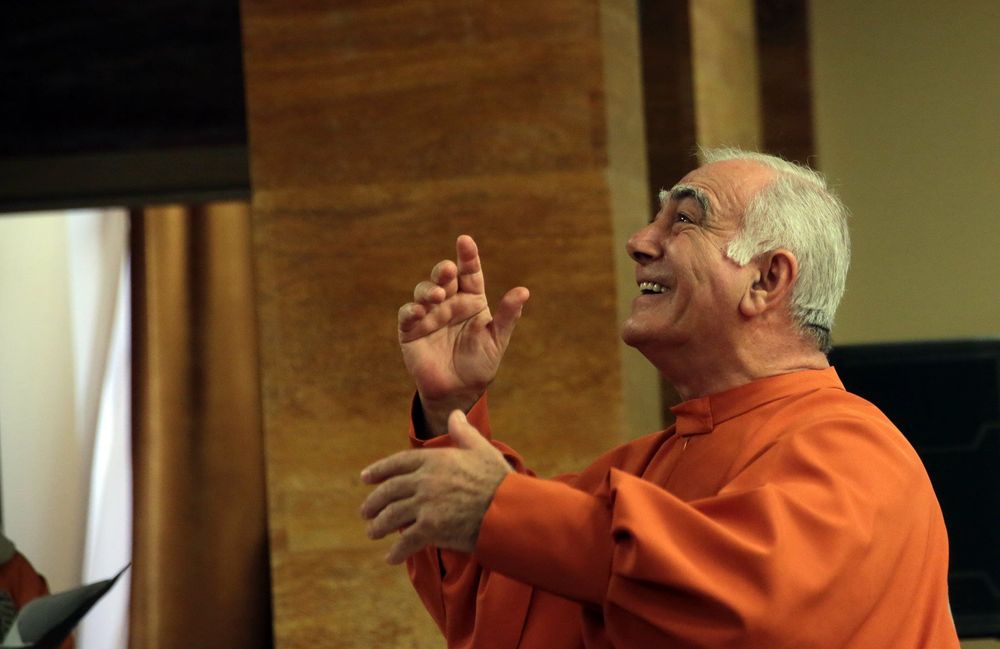 Conductor Harutyun Topikyan passed away
Published: Oct 26 2020, 13:21
Author: ANM Media
Harutyun Topikyan, conductor, founder, and the Artistic Director of the Yerevan Chamber choir passed away.


The professional activity of Topikyan-conductor started in 1973 when he graduated from the Yerevan State Komitas Conservatory. Since then Harutiune Topikyan has successfully guided several choirs: organized and led the Chamber Choir of the State Radio and TV of Armenia, "Komitas" choir of the Yerevan State University, Yerevan Chamber choir. Topikyan was awarded Laureate of the "Lenin YCU of Armenia" premium (1982).
The choirs, conducted by Harutyun Topikyan, participated in many international festivals and competitions. In 1987 the "Komitas" choir of the Yerevan State University was awarded the "Grand Prix" at the "Uventus" International choir music competition in Kaunas (Lithuania).
In 1991 Harutyun Topikyan became one of the organizers of the East-West United Song Festival "Bridges of song Tallinn-91" (Estonia), where he was honored to conduct 20.000 strong choirs. The same year he was invited to the annual convention of the American Musical Association in Phoenix, Arizona.
The 3rd Annual Armenian Music Awards held on November 17, 2000, in Glendale, California conferred the BEST TRADITIONAL ALBUM award to: "The Music of KOMITAS Vardapet" CD, recorded by Yerevan Chamber Choir. Many records of choirs conducted by Topikyan are archived in funds of Armenian State Radio Company. Currently, Harutyun Topikyan guides the Yerevan Chamber. Starting 1996 up to 2004 the choir was supported by Catholicoses of all Armenians, His Holiness Garegin I, and His Holiness Garegin II.
During this year 9 CDs were recorded by the choir, including masterpieces of classical and contemporary Armenian music.
In July 1997 the Yerevan Chamber Choir participated in the International Music Festival in Ravenna, Italy, where performed Armenian classic and modern music.
Armenian National Music
expresses its deepest condolences to the family, relatives, students, friends and fans of the prominent artist.
Photo credit: Yerevan Chamber choir Facebook Page