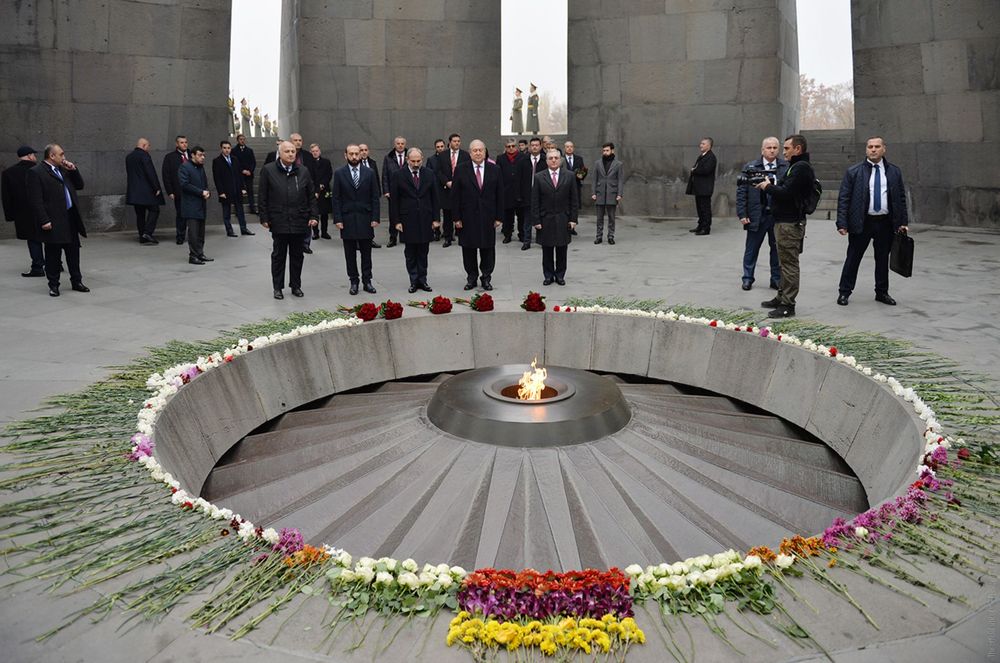 Armenian Genocide commemoration events
Published: Apr 23 2020, 09:24
Author: ANM Media
Cause of the state of the emergency situation in the Republic of Armenia, the Armenian Genocide commemoration events will be strictly limited.
According to the press office of the RA Government, on April 23, at 9 p.m. the bells of the churches will ring for 3 minutes and the lights of the squares and streets of Yerevan and the regions will be switched off. During that time, R. Patkanyan's song "Ari im sokhak".The event will also be broadcast live.
The President of the Republic of Armenia, the Prime Minister, the Speaker of the National Assembly and the Catholicos of All Armenians will visit Tsitsernakaberd on April 24 at 10 am. The commemoration ceremony will be accompanied by the live performance of pianist, RA Honored Artist Hayk Melikyan.
The tribute concert will start on the same day at 10 p.m. with the participation of state collectives and independent performers. The program will include classical and folk songs, which will be broadcast live.
Photo by president.am