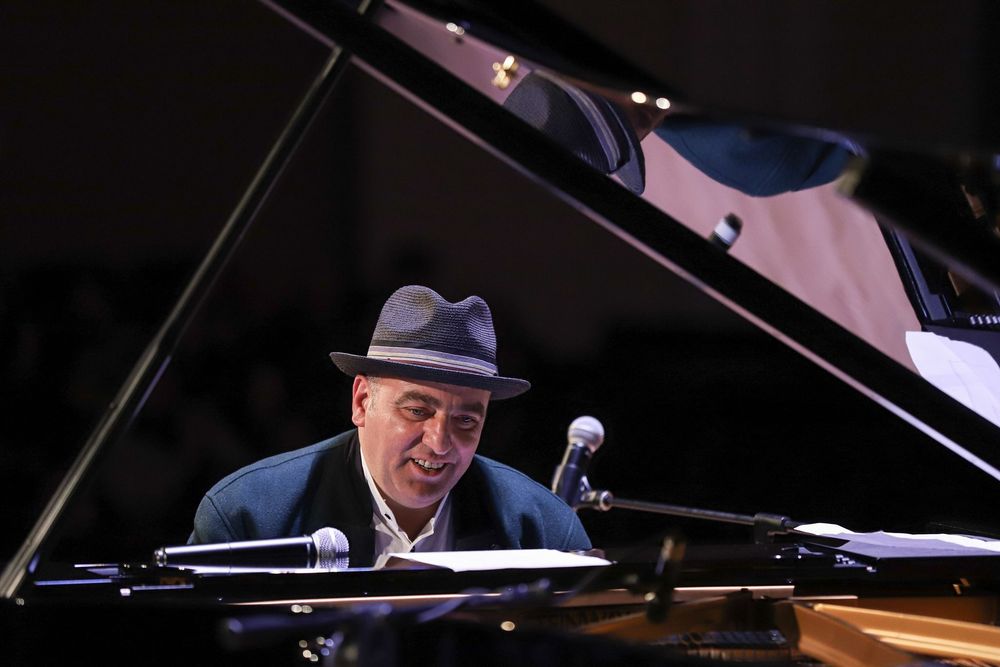 We bring a new breath and a new wind to everyone: Vahagn Hayrapetyan about his new project
Published: Jun 22 2020, 19:50
Author: ANM Media
Advertisement
Jazzman, RA Honored Artist Vahagn Hayrapetyan and friends present the new project "IMP LIVE" (International Musicians Platform Live). IMP LIVE is an online music platform where musicians from all over the world will get together. The project will present live concerts, interviews, meetings, and masterclasses.
The project will launch on June 23 with a concert of Vahagn Hayrapetyan and his trio, during which the musician will present the project more detailed. Live concerts with the participation of both famous musicians and new names will take place here. This platform will differ from others with its interactivity. In addition to the fact that the audience will see the artists, the musicians will also see them and will be in direct contact with each other. As Vahagn Hayrapetyan says, they bring new breath and a new wind to everyone.
The idea came during COVID-19 pandemic when live concerts were postponed not only in concert halls but also in clubs. Many artists moved to the online platform, and Vahagn Hayrapetyan began to bring joy to his fans with his live broadcasts every day.
"Since March 26, I have been broadcasting live from my apartment for 2.5 months every day, together with my family. During these Lives, we managed to perform online concerts with my Russian and American colleagues. The last online concert took place on June 1, on International Children's Day. On this day, pianist Oleg Starikov from Moscow gathered around him his colleagues living in the CIS countries and their children. During this period, together with Karen Baghinyan and Bagrat Mehrabyan the idea was born. In the process, we started assembling our team, including Rafael Petrosyan, Alpha Sound Recording Studio, Stream Set, and others, "Vahagn Hayrapetyan told
ANM
.
According to Jazzman, the project will not impose genre restrictions: the highest quality is mandatory. That's why the concerts will take place in the studio and a big screen will be set up in front of them. Listeners will have the opportunity to give their questions to musicians.
Music fans will have the opportunity to donate any money and support the project.
The concert will start at 9:00 p.m., but the entrance to the system will start at 8:00 p.m., as each participant must be registered by admins.
By Sona Khachatryan
Photo by Hrant Khachatryan
Advertisement