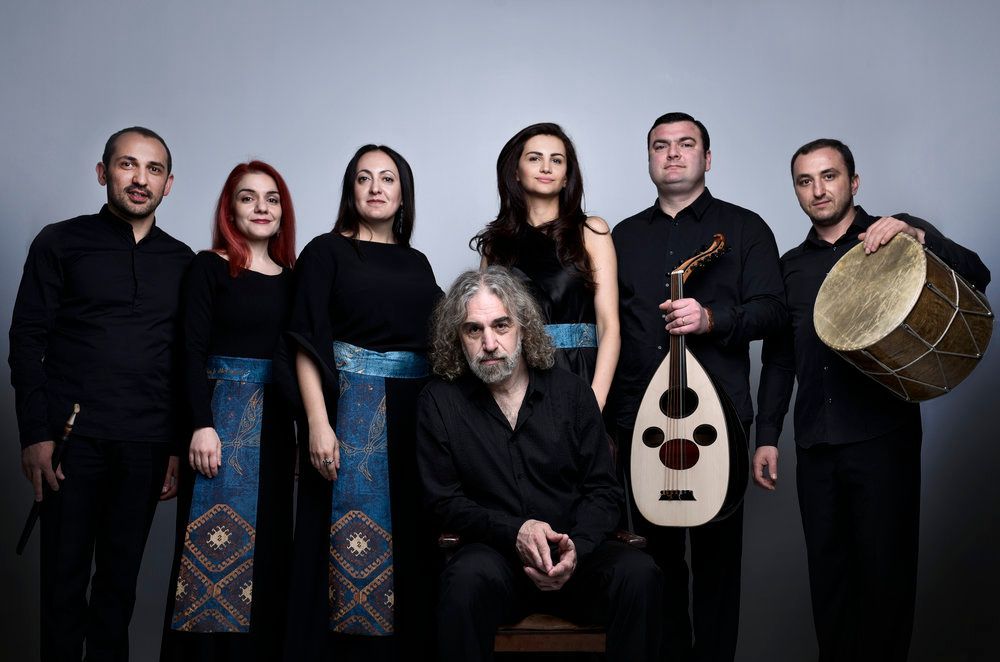 The Naghash Ensemble to perform at Prague "Rudolfinum"
Published: Jan 21 2020, 09:37
Author: ANM Media
The Naghash Ensemble will perform at "Rudolfinum" Hall of The Česká Philharmonie on January 27. According to the Czech "Orer" magazine, the ensemble performed with great success in the city of Cesky Krumlov with a group of violinists and cellists of the South Philharmonic, receiving a warm reception from the Czech audience.

The ensemble will present the third volume of "Songs of Exile".

The Naghash Ensemble combines the earthy spirituality of Armenian folk song, new classical music, contemporary post-minimalism and the energy of rock and jazz. Three brilliant female vocalists and some of Armenia's finest instrumentalists on duduk, oud, dhol and piano play new music based on sacred texts by the medieval Armenian mystic poet and priest, M'krtich Naghash. Written by Armenian-American composer John Hodian, The Naghash Ensemble's "Songs of Exile" is a profound meditation on man's relationship to God from the perspective of a monk forced to live in exile for many years. Part folk music, part classical and profoundly moving.