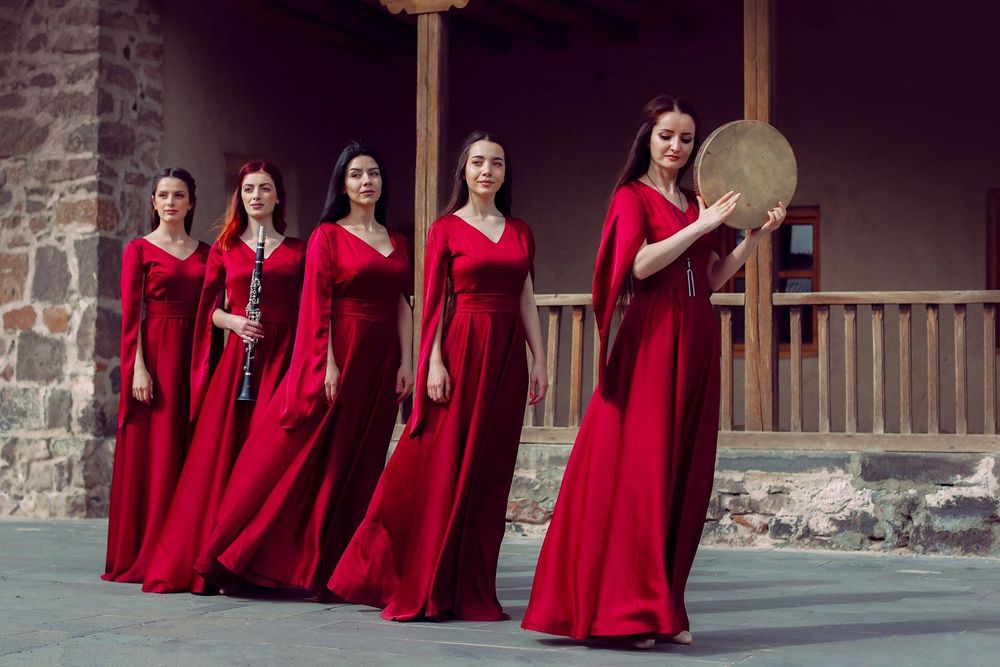 Nairyan vocal ensemble to open Vox Virtual online festival
Published: Aug 20 2020, 20:24
Author: ANM Media
Vox Virtual online festival organized by Classical Movements will be opened on August 22 with the performance of the Nairyan vocal ensemble. An online a cappella festival features 10 small professional vocal ensembles from around the world to remind each other that the musical community is strong, even when physically separated, and to spread beautiful music and a sense of togetherness around the world.
As Naira Mughdusyan, the artistic director of the Nairyan Vocal Ensemble, told
ANM
, the concert will be broadcast on various platforms, including the ensemble's
Facebook page
, at 10:00 p.m. Yerevan time.
"We and the American" Cantus "ensemble will perform at the concert for about an hour. It was an interesting experience for us. In today's difficult conditions, having no financial support, we tried to prepare something nice."
In addition to performances, there are paid online workshops, all proceeds of which will be distributed to festival participants. Within the framework of the concert, the Armenian representatives will present an exclusively Armenian program, and during the workshop, they will present one song from the Beatles in American Sign Language to be more accessible to the international community.
Conceived by Olga Vocal Ensemble and inspired by the model of Classical Movements' Serenade! Choral Festival, which has brought international choirs and vocal groups (including Olga in 2018) to the D.C. metropolitan area every year since 2011 for joint concerts, workshops and a grand finale featuring individual and collaborative performances by all of the participating choirs. Vox Virtual will feature daily live-streamed concerts, interviews and workshops. Vox Virtual will feature some of the world's most exciting vocal groups, with a wide spectrum of musical influences and singing styles, including Ensemble Rustavi (Georgia), The Swingles (United Kingdom), Cantus (USA), Anúna (Ireland), Olga Vocal Ensemble (Iceland and Netherlands), Nairyan Vocal Ensemble (Armenia), Les Itinérantes (France), Insingizi (Zimbabwe) and Accent (International).