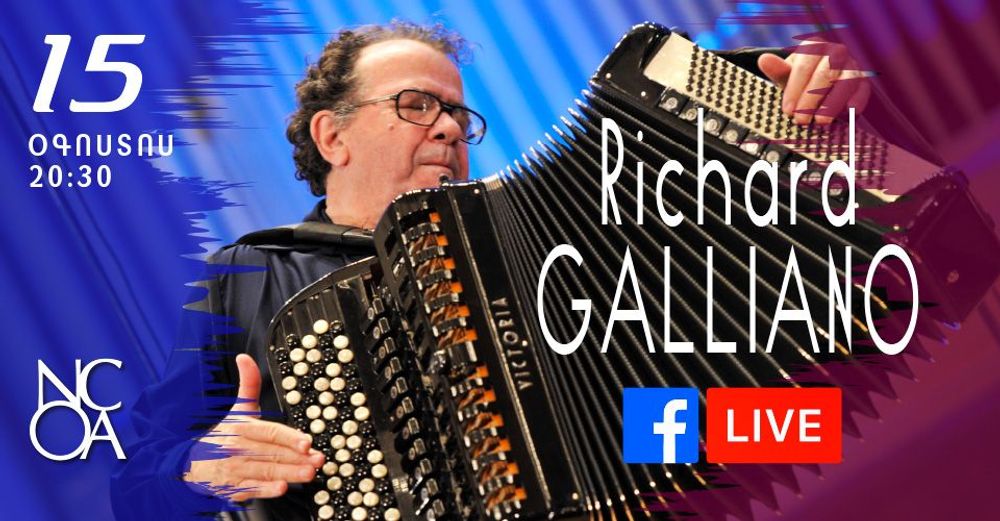 NCOA to broadcast the recording of the concert "The Four Seasons"
Published: Aug 11 2020, 09:33
Author: ANM Media
The concert entitled "The Four Seasons" will be presented by National Chamber Music Centre on August 15, at 8:30 p.m. The concert will be broadcast on the official Facebook page of the Centre. The concert was performed by the National Chamber Orchestra of Armenia under the baton of artistic director and chief conductor Vahan Mardirossian and world-famous virtuoso accordionist Richard Galliano.

The concert program includes "The Four Seasons" by Antonio Vivaldi, "The Four Seasons" by Astor Piazzolla, "Opale" Concerto for Orchestra and Accordion by Richard Galliano.

The chamber orchestra has collaborated with the world-famous virtuoso accordionist, performing with him not only in Armenia but also abroad. Galliano presented "The Four Seasons" concert program in different countries around the world.