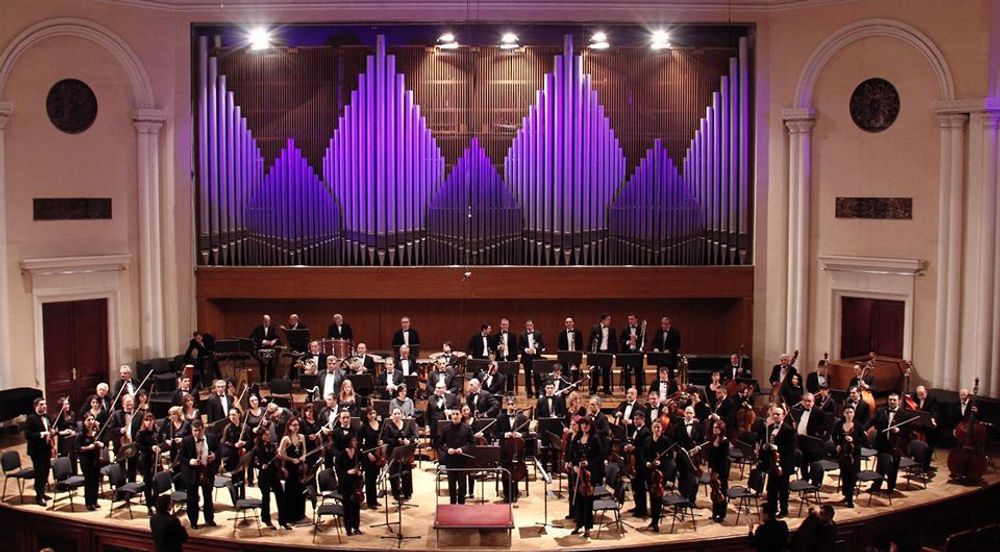 Armenian National Philharmonic Orchestra celebrates its 95th anniversary
Published: Dec 10 2019, 19:41
Author: ANM Media
Today Armenian National Philharmonic Orchestra celebrates its 95th anniversary. It was founded on this day in 1924.

95 years ago, on December 10 with the initiative of renowned Armenian composer Alexander Spendiaryan, 18 musicians gave the first orchestral concert. Later, conductor Arshak Adamyan and Alexander Spendiaryan created symphony orchestra from students and teachers of Yerevan Conservatory. The first concert of the new staff took place on March 23 in 1925.

The ANPO is a national center of professional orchestral music in Armenia. Along with the works of Armenian and foreign composers the ANPO is committed to supporting the performances of new orchestral works, making the programs more attractive and interesting for regular visitors, connoisseurs, tourists and young people. The ANPO tours regularly and serves as an Ambassador of the Armenian music worldwide.

Armenian National Music team congratulates ANPO staff and wishes endless creative energy and inspiration.