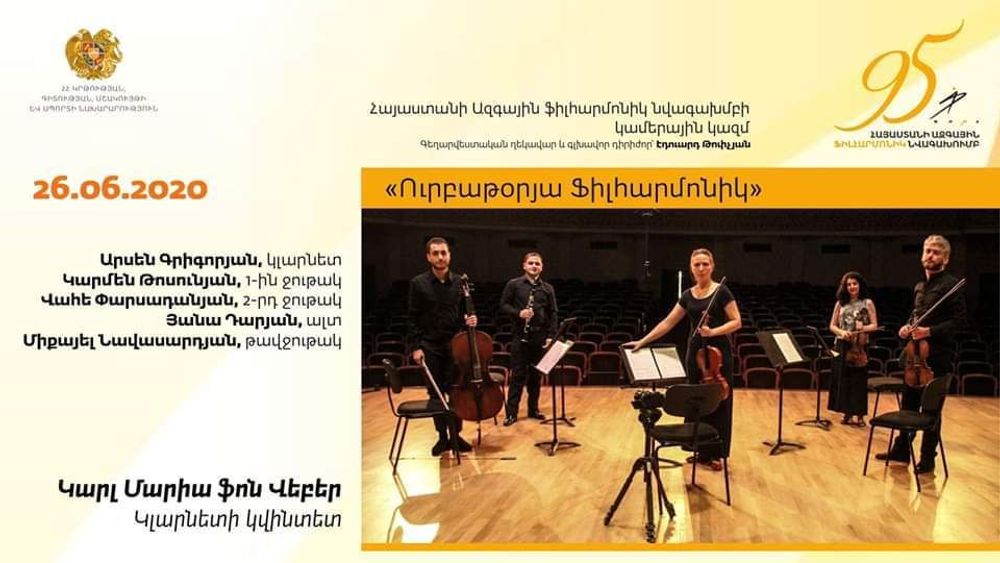 Carl Maria von Weber's Clarinet quintet to be performed by ANPO
Published: Jun 24 2020, 19:45
Author: ANM Media
On June 26, at 8:00 pm, within the "Philharmonic Fridays" program, the Armenian National Philharmonic Orchestra will present a traditional online concert.
Carl Maria von Weber's Clarinet quintet with the participation of Arsen Grigoryan (clarinet), Carmen Tosunyan (1st violin), Vahe Parsadanyan (2nd violin), Yana Daryan (viola) and Mikael Navasardyan (cello) will be performed this Friday.

Due to the spread of COVID-19 pandemic, ANPO presents its concerts on online platforms.