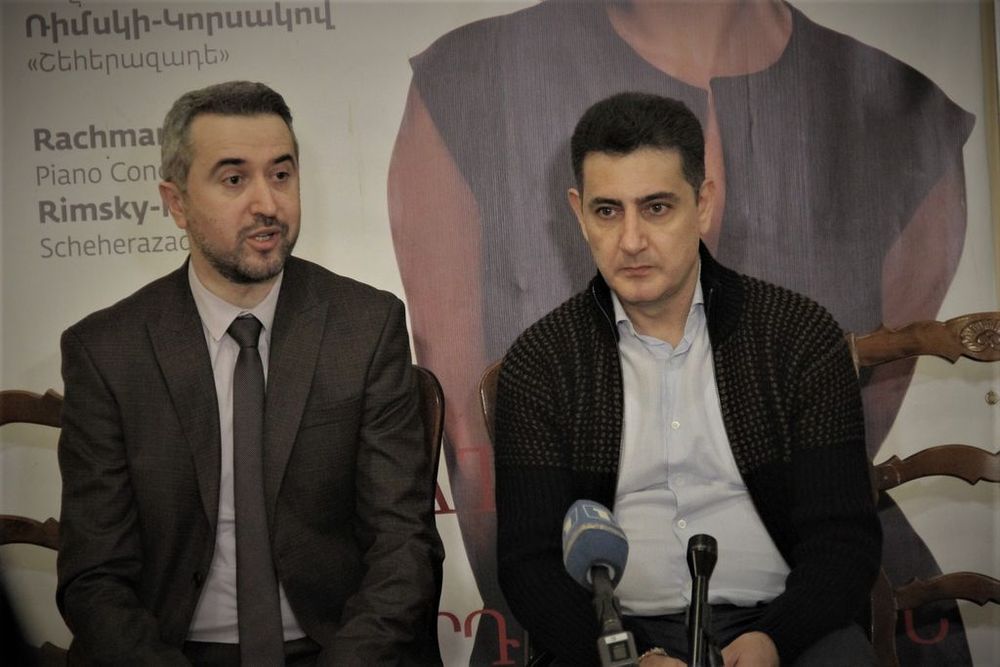 ANPO to perform in China for the first time
Published: Dec 23 2019, 11:40
Author: ANM Media
Armenian National Philharmonic Orchestra will perform in China for the first time. The orchestra tour will start on December 27 and will continue until January 9, 2020.ANPO will perform 10 concerts in 9 cities, including Shanghai Grand Theater and the Beijing National Opera. All concerts will feature Aram Khachaturian's "Masquerade", excerpts from "Spartacus" and P. Tchaikovsky's "Nutcracker" Ballets, Rimsky-Korsakov's "Scheherazade".
"We will perform mostly without soloist, only a few concerts the soloist joins us. This is much more difficult as all the attention will be focused on us. On the one hand, I am happy that they trust us, on the other hand, it will be difficult"-said Eduard Topchjan, artistic director and principal conductor of ANPO during the press conference.
The tour will be carried out with the support of the RA Ministry of Education, Science, Culture and Sport, the Embassy of the People's Republic of China in the Republic of Armenia, Armstrong International Music, and Wright Music Management.
"This tour is very important in terms of their political significance. For every country, culture is a strategic weapon. Today, everyone is saying that our Philharmonic orchestra has achieved a high level of performance status. This will be a very serious impetus for the development of cultural relations between the two countries. Everybody realizes the strategic importance of China. Hundreds of thousands of Chinese people will hear the name of Armenia for the first time, which will make them inquire about Armenia -RA Deputy Minister of Education, Science, Culture and Sport Ara Khzmalyan told reporters. According to him, the tour will be an impetus for a large number of Chinese tourists to visit Armenia.
Photo credit: Maria Vardanyan/ANPO