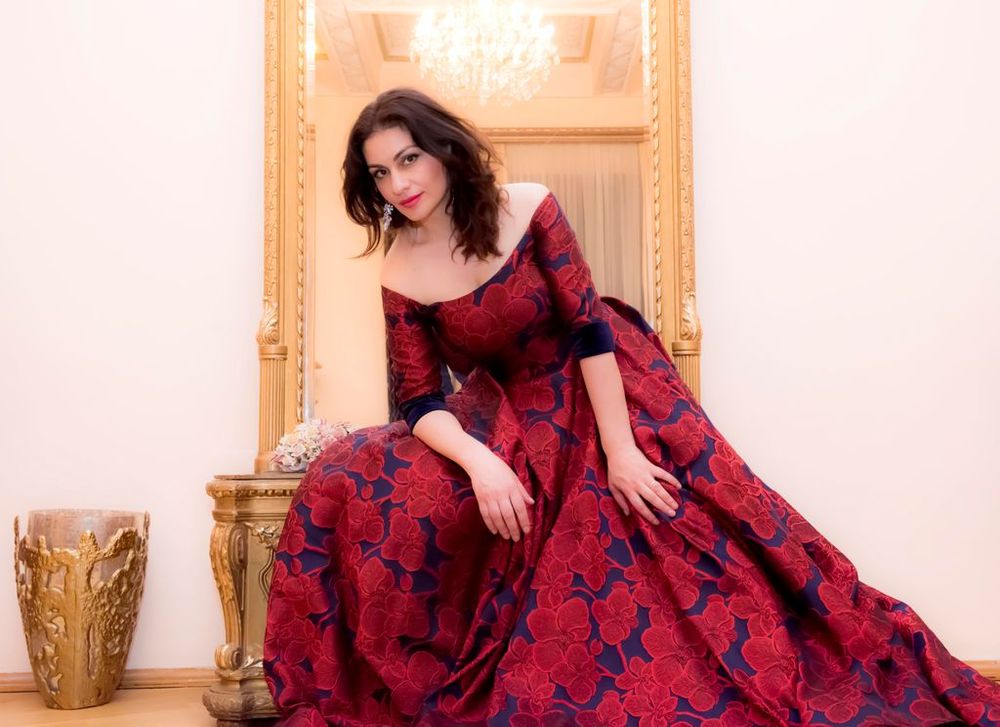 Varsenik Avanyan: «When you perform your native music, you present it in a very different way»
Published: Oct 24 2019, 16:45
Author: Սոնա Խաչատրյան
Advertisement
In 2019 all Armenians around the world celebrate the 150th anniversary of one of the giants of the Armenian music - Komitas. Many concerts and other events dedicated to Komitas are being organized by many musicians and musicologists all around the world. The soloist of A. Spendiaryan Opera and ballet theatre, mezzo-soprano Varsenik Avanyan, who presents Komitas and works of other Armenian composers in Armenia and abroad, joins this initiative. Her concert tour dedicated to Komitas will take place at Saint Petersburg's center of Elena Obraztsova on October 27th, at «Niko» gallery in Moscow on October 30th, at Franciscan Friary of Klaipeda (Lithuania) on November 3rd and at Vilnius Art Museum on November 6th. Pianists Karine Pogosbekova and Narine Stepanyan will accompany the opera singer during the tour.
Four romances written by Avet Terteryan were included in the concert program on the advice of ambassador of Armenia in Lithuania Tigran Mkrtchyan, because this year we also celebrate 90th anniversary of Terteryan. The program includes romances by Eduard Abrahamyan, and, in conclusion, sacred songs. «The romances of Avet Terteryan are based on Avetik Isahakyan's, Hovhannes Shiraz's and Alexander Pushkin's poetry. «Nightingale and rose» by Pushkin will be the only work sang in Russian»,-the singer told
ANM
. By the way, busts of Komitas and Isahakyan are exposed in Niko gallery and that's why Varsenik posted a photo of Komitas's bust on the banner instead of her own photo. «This year we celebrate the 90th anniversary of Avet Terteryan. He is famous as a symphonist and contemporary music composer. I've included his romances written during his study period, which are absolutely different and I am sure – they are unknown to the public». Eduard Abrahamyan is famous for his piano works, but his songs are also well known. Talking about Komitas, Varsenik says: «Songs by Komitas are absolutely different, they have spiritual context. One might disagree with me, but I think that Komitas is interesting in his uniqueness of spirituality. His music is old but at the same time- very modern. That's why I want to finish my concert with sacred music. The singer hopes to see a lot of local people during the concerts. As she told, Armenian music is very impressive: «I am sure, nobody knows these works. When you perform your native music, you present it in a very different way, my experience shows that». After the tour, the same program will be presented at AGBU Armenia on November 20th.
The tour will hold with the support of the Ministry of Education, Science, Culture, and Sport of the RA, AGBU and Armenian National Music.
Photo by Tigran Arakelyan
Advertisement