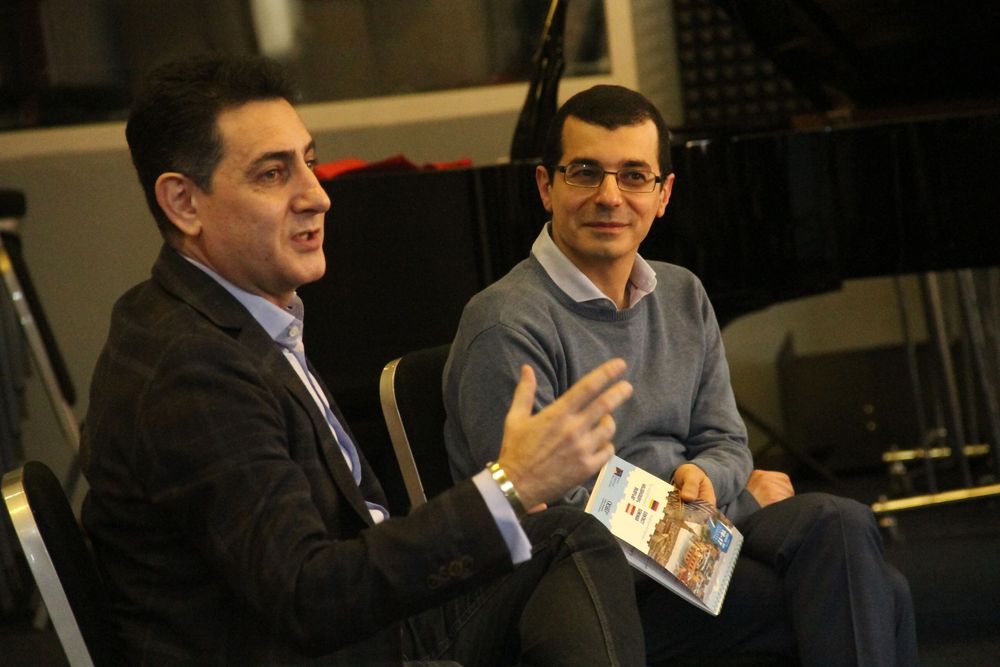 Why we should listen to Strauss?
Published: Feb 27 2020, 20:52
Author: ANM Media
Richard Strauss's Alpine Symphony will be performed in Armenia for the first time with the full orchestra The work will be performed by the Armenian National Philharmonic Orchestra on February 28 under the baton of artistic director and principal conductor Eduard Topchjan. On this occasion, Eduard Topchյan was hosted at the Acoustic Laboratory of Yerevan Komitas State Conservatory after. Together with Arthur Avanesov, head of Department of Composition of YKSC he presented the work, the history of creation drawing parallels between the works of Strauss and other composers.

"Supergenius piece written by the superman. Even if you don't know the full history of the creation, you will see the whole beautiful view of the Alps, as it is so beautifully described in this symphony. " Topchjan said when he asked why we should listen to Strauss and An Alpine Symphony?. According to him, a person in the depth of one's heart understands why he should listen to this, even though he is not able to describe it. "Because it teaches us to be more sensitive, it teaches us to look deeper, to listen to everything that is going on in that music, and to be very attentive to minimal movements," A. Avanesov added.
Avanesov, speaking and drawing parallels between compositions, presented works by playing the piano.

YKSC lecturers, students, and music lovers attended the event. After the presentation, they asked their questions to the speakers.