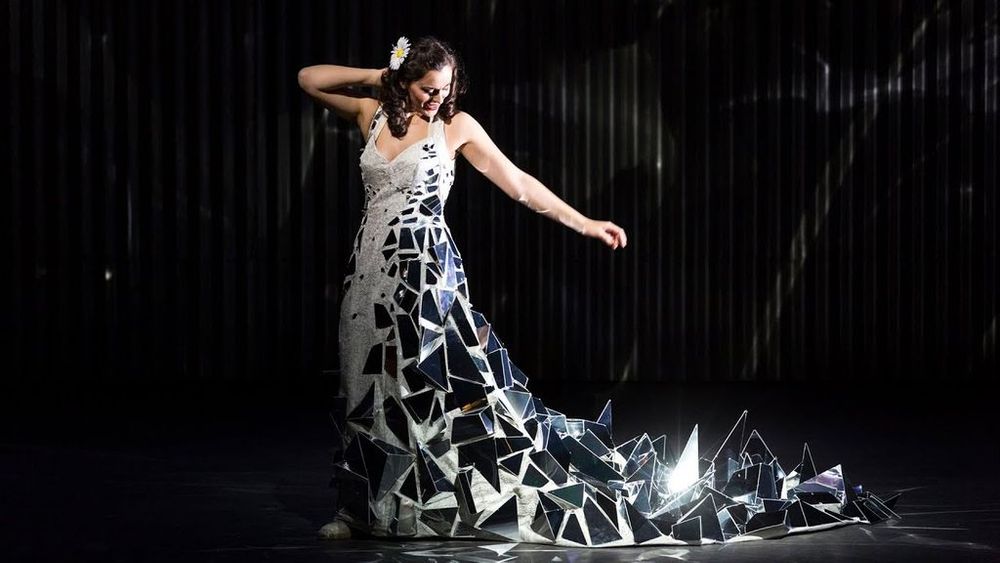 Ruzan Mantashyan is "reinvited" to sing at Semper Operaball
Published: Jan 23 2020, 18:53
Author: ANM Media
Advertisement
Armenian soprano Ruzan Mantashyan, whose performance at Semper Operaball in Dresden was canceled because of Azeri tenor Yousif Eivazov, will perform in Dresden on February 7. Famous opera singer Hasmik Papian posted this information on her Facebook page.

"Ruzan Mantashyan was "reinvited" to participate in the Semper Operaball in Dresden on February 7. She will perform Tatiana's Aria from P. Tchaikovsky's "Eugene Onegin" opera.

Is this a victory, one can ask. Yes, of course.
Speaking about the problem, at the same time we have helped the Germans review and correct the mistake, restore justice and save their faces. To my surprise, no voice was heard from official Azerbaijan in support of their relative. Instead, many Armenians became the fervent defender of the "neighboring" country singer. It seemed as if giants like Riccardo Muti or Daniel Barenboim had to stand behind the famous singer Netrebko. But no, the real artists who respect themselves will not come down. After a long search, only one person, Armenian Sati Spivakova, found it her duty to urge the Armenian people to rest and stop "delirious" ...

P.S. I thank all those who supported her, especially Narine Abgaryan. I don't need recognition, heroism, or laurels. Instead of being consistent with the just resolution of the problem for days, I expressed myself to a large number of frightened musicians, cautious artists, and inexperienced compatriots.

Dears, my message is especially for young people - wherever you are, never give up, fight for the preservation of the Armenian dignity at all costs. It is above all ...
We have won and we will win!"
Advertisement