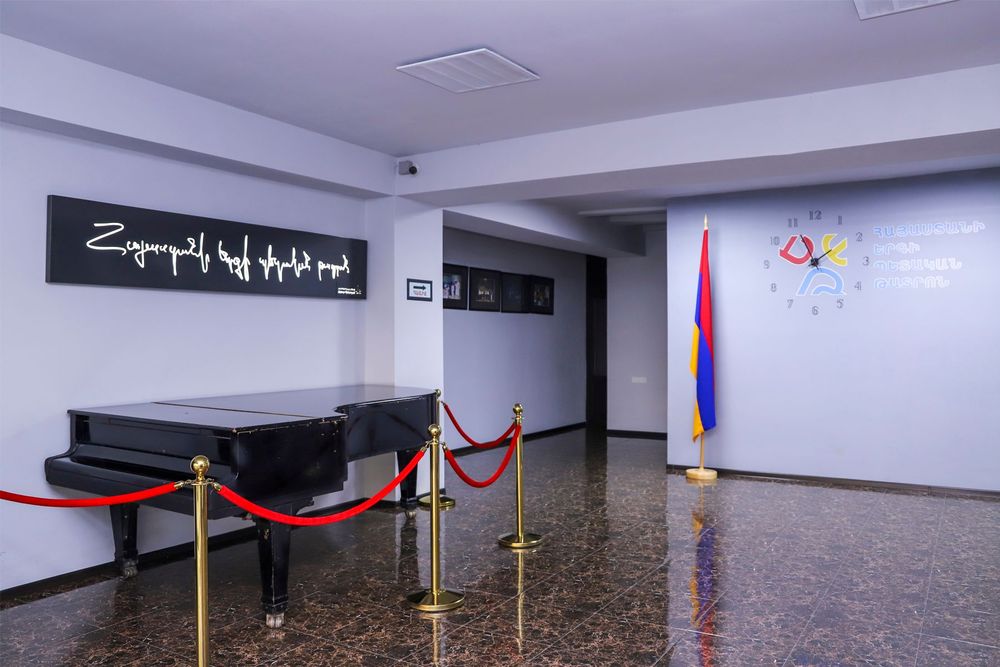 The Armenian State Song Theater is intended to transform into a "musical Tumo"
Published: Nov 18 2020, 16:46
Author: ANM Media
RA ESCS Minister Arayik Harutyunyan visited the Armenian State Song Theater today. The current construction and other works carried out in cultural institutions were introduced to the minister during his visit. The director of the Theater Armen Sargsyan noted that the work done in the theater for a year starts from the entrance.

According to the director, the first floor has been completely renovated, the rear doors the elevators have been changed. The theater will be located on the 1st-4th floors. The administrative and artistic departments will be located on the 3rd and 4th floors, the hall and the waiting room are situated on the 2nd floor. The hall is intended for the audience as a waiting room, which can be used for press conferences, premieres of films and videos.

The fifth floor was also completely renovated and was named after composer Stepan Shakaryan. The floor in the hall will be repaired in the near future, sound solutions will be provided, benches will be installed. Speaking about future plans, the director said that they intend to transform the theater into a "musical Tumo".