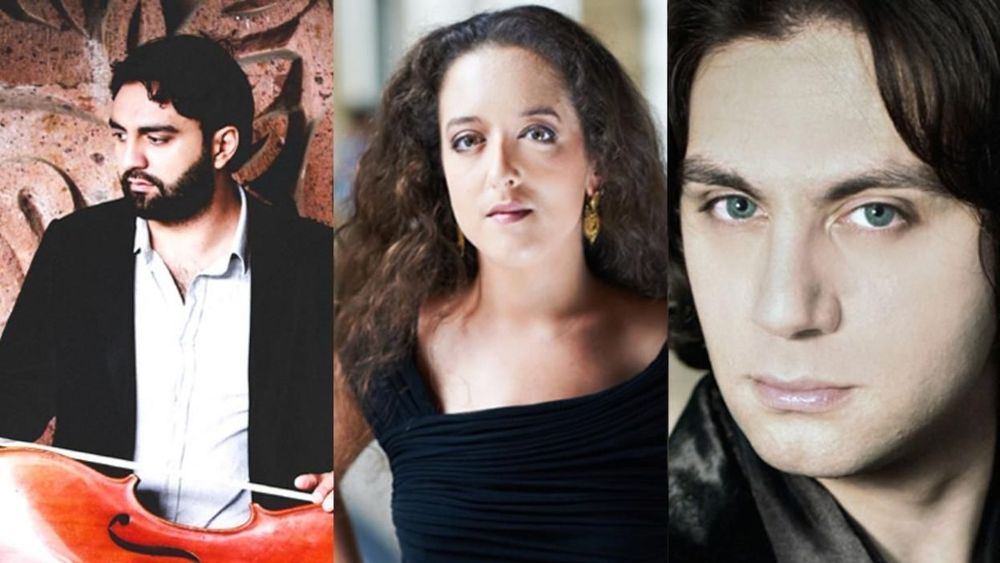 Avanesyan Trio's online concert as part of the Jardin Musical project
Published: May 15 2020, 14:15
Author: ANM Media
On May 17, at 8:00 p.m. Yerevan time, the internationally renowned Avanesyan Trio will give an online concert. The concert will be broadcast live on a number of other Belgian and international TV channels and will be covered by various leading international media.

The concert will take place within Jardin Musical project. Jardin Musical, an ecosystem of artists born in Brussels in the atelier of pianist Julien Brocal, launches a chain of solidarity with the musicians. Every Sunday at 6 p.m. from May 3rd, a concert will be broadcast live from the atelier on social networks. A virtual donation will be proposed to the audience to support the artists.

Avanesyan Trio, consisting of famous violinist Hrachya Avanesyan, cellist Sevak Avanesyan and pianist Lily Maisky, will present S. Rachmaninov's cello and piano sonata, Vocalise and Elegie, as well as Shostakovich's Trio No. 2.