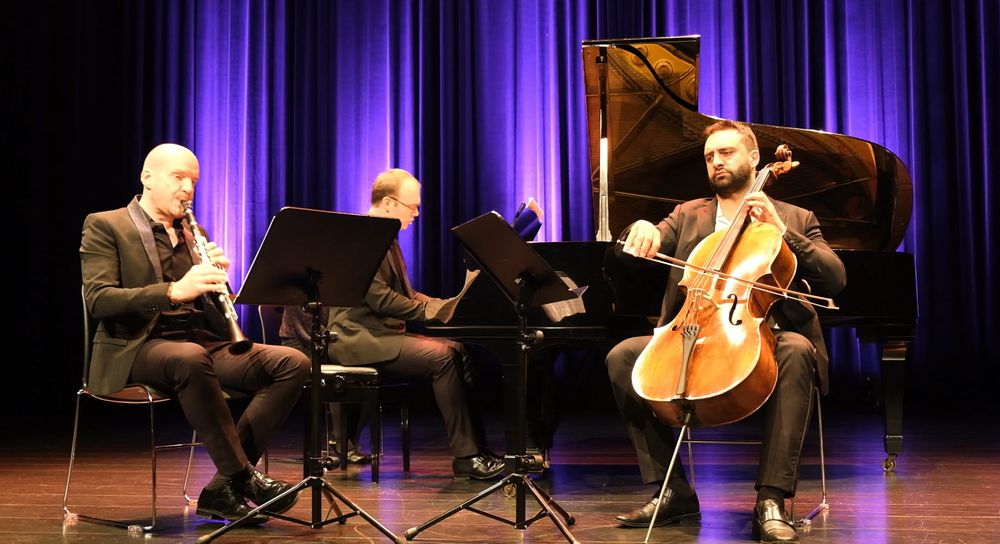 Belgian musicians call for peace in support of Artsakh
Published: Oct 05 2020, 19:16
Author: ANM Media
A classical concert with the participation of pianist Liebrecht Vanbeckevoort, clarinetist Roeland Hendrikx and cellist Sevak Avanesyan was held yesterday in Antwerp, Belgium.

As the Armenian cellist told ANM, the concert has been planned for a long time and Beethoven trios were included in the program, but as intense fightings are taking place today in Artsakh, the musicians decided to draw their listener's attention to this situation.

"We performed Arvo Pärt's" Mozart-Adagio". I told my colleagues about the situation in Artsakh, and we, the artists, decided to send our message to the music lovers because innocent people are dying today. After the concert, many people approached us, mentioned that they had been to Armenia, and expressed their support for our homeland. "

In July, during the hardest period of the ceasefire violation, Sevak Avanesyan, who performed on all continents and in many prestigious concert venues, in collaboration with Armenian National Music,
performed in the border village of Movses
(Tavush Region) for residents and soldiers.