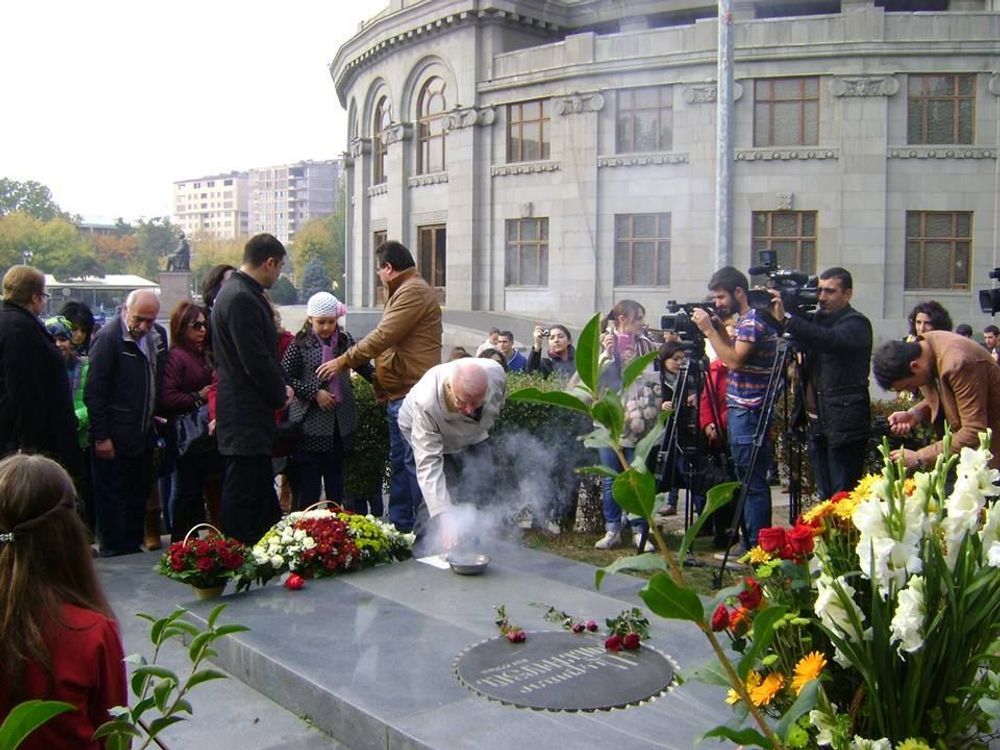 Tribute to Alexander Spandiaryan
Published: Oct 31 2019, 10:47
Author: ANM Media
November 1 - It is the birthday of A. Spendiaryan. Tribute ceremony dedicated to composer will take place in the yard of the National opera theatre, where Spendiaryan is buried.

The pupils of the music school named after Spendiaryan will perform several works of the composer. At the same time, journalists will organize a flesh mob asking questions related to Spendiaryan and making small videos. The best reporter will be awarded the house-museum's prize.
This ceremony is being organized for 23 years by 2 cultural institutions named after Spendiaryan – the house-museum and the music school. On that day 2 young musicians named the best pianists have the opportunity to play Spendiaryan's piano, and the best violinist pupil – his violin.