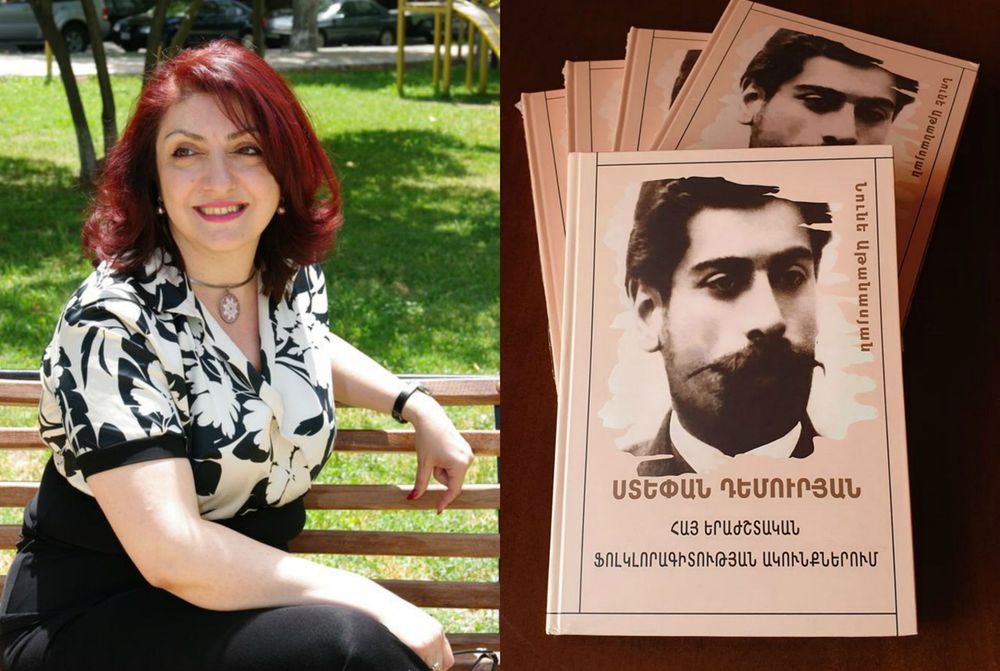 Stepan Demuryan: In the Origins of Armenian Musical Folklore
Published: Jul 18 2020, 19:35
Author: ANM Media
The monograph of Nune Atanasyan, Head of the Chair of Armenian Musical Folklore at the Yerevan Komitas State Conservatory, has been published recently.

The book is dedicated to the activities of musicologist, folklorist, creator, pedagogue, conductor, singer Stepan Demuryan. During his life, Demuryan saved many Armenian songs from loss, carried out educational activities, promoted Armenian music, tried his hand at music theory, harmonized folk songs, and finally, composed his own works.

Demuryan's activity, which developed in the field of pedagogy and performance, has always been combined with musicological, collective and scientific works. In all these fields he has demonstrated high professionalism, which is built on a scientific basis, enables to lay the foundations of Armenian musicological, pedagogical, and lithological development.

The monograph "Stepan Demuryan: In the Origins of Armenian Musical Folklore" launches the events dedicated to the 50th anniversary of the Chair of Armenian Music Folklore of YKSC.