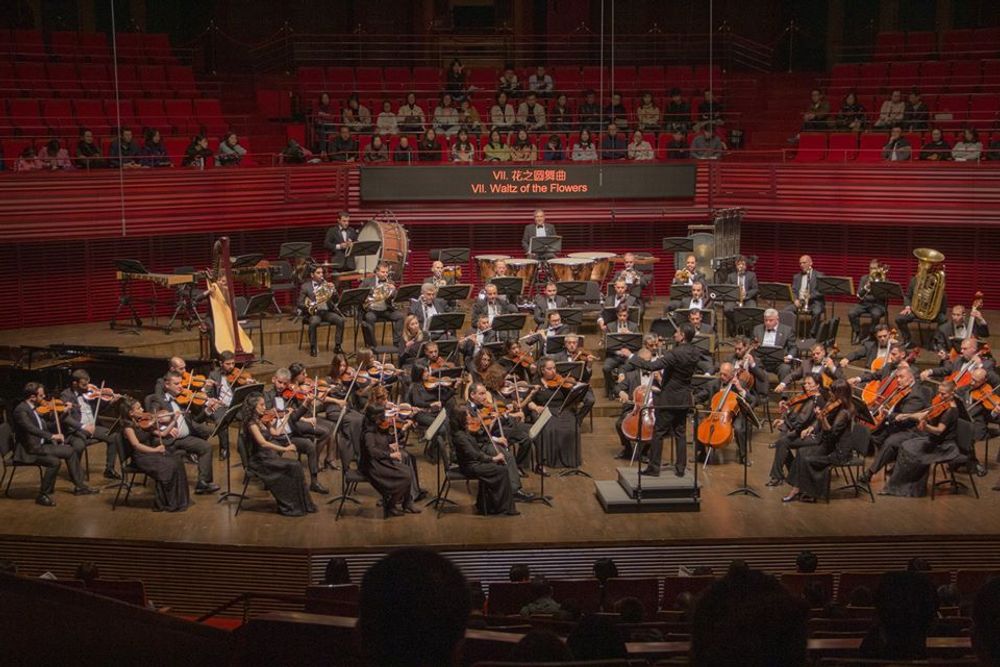 China tour of ANPO culminates in Beijing
Published: Jan 12 2020, 09:33
Author: ANM Media
Advertisement
China tour of Armenian National Philharmonic Orchestra culminated at the National Center of performing arts in Beijing on January 9. The orchestra tour launched on December 27, 2019.

ANPO performed 10 concerts in 9 cities, including Shanghai Grand Theater and the Beijing National Opera. All concerts featured Aram Khachaturian's "Masquerade", excerpts from "Spartacus" and Pyotr Tchaikovsky's "Nutcracker" Ballets. Famous Chinese clarinetistTony Shen performed Clarinet Concerto by W.A. Mozart during some concerts of the orchestra.

The tour was carried out with the support of the RA Ministry of Education, Science, Culture and Sport, the Embassy of the People's Republic of China in the Republic of Armenia, Armstrong International Music and Wright Music Management.
Advertisement