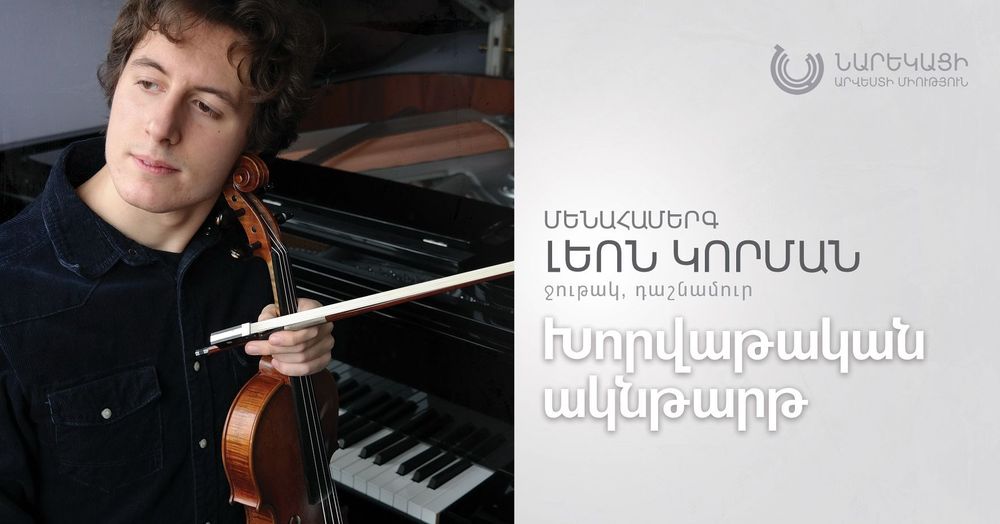 Croatian Instant
Published: Mar 11 2020, 19:03
Author: ANM Media
Advertisement
On March 24 at 7:00 p.m. Naregatsi Art Institute will host a concert evening by violinist Leon Korman entitled "Croatian Instant".

The event will feature works by J.S. Bach, B. Vlahek, Felix Mendelssohn, H. Wieniawski, A. Siloti, I.Haydn, C. Franck and S. Rachmaninoff.

Leon Korman, winner of many international competitions, was born in 2002 in the capital of Croatia, Zagreb. He Graduated from the Pavo Markovak School of Music in Croatia with Professor Davor Phillips (violin class) and Professor Tomislav Marga (piano class). He is currently studying in the third grade of the Zlatko Balokovich High School of Music.
Piano accompaniment: Hasmik Ter-Antonyan, professors: Anna Margaryan and Nenad Kachar.
Advertisement