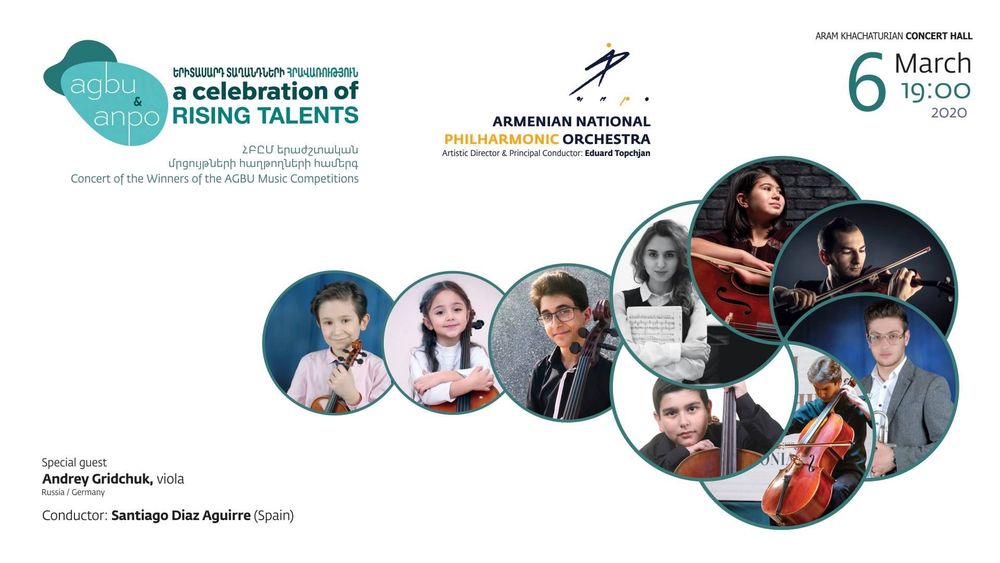 A Celebration of Rising Talents
Published: Mar 02 2020, 21:10
Author: ANM Media
Concert of the Winners of the AGBU International Music Competition will take place on March 6, at 7 p.m. at Aram Khachaturian concert hall. The concert is entitled "A Celebration of Rising Talents".

Armenian National Philharmonic Orchestra under the baton of Santiago Diaz Aguirre (Spain) will perform within the concert. The soloists for the concert are cellists Mari Hakobyan, Lyanna Ulikhanyan, Mikael Karakhanyan, Artyom Ioanesyan, Alex Grigoryan, violinists David Babayan and Felix Harutyunyan, violist Andrey Gridchuk and trumpeter Daniel Melkonyan.

The concert features works by A. Vivaldi, P. Tchaikovsky, R. Wagner, D. Popper, A. Dvorak, W. A. Mozart, and A. Martirosyan.