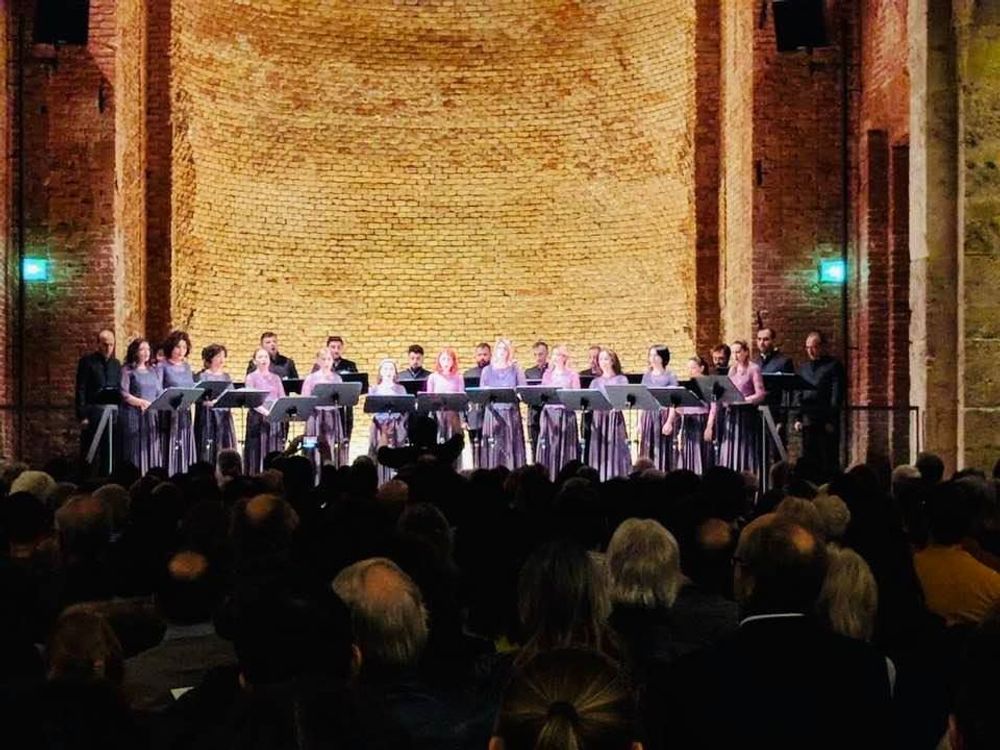 Concert dedicated to Komitas held in Munich
Published: Dec 03 2019, 21:04
Author: ANM Media
Concert dedicated to the 150th anniversary was held in Munich on the 29th of November, PR Department of the Embassy of Armenia in Germany reports. The concert was organized by the Ministry of Science and Culture of Bavaria, "Europamusicale" music organization and the Consulate of Bavaria.

The event featured works by Komitas, Anton Bruckner, Krzysztof Penderecki, Vache Sharafyan and other composers' music, performed by "Hover" chamber choir under the lead of Sona Hovhannisyan and renowned cellist Mikael Hakhnazaryan. The premiere of Hagop Mazlumian's "Silence" took place within the frame of the concert.


In his opening remarks, Ambassador Ashot Smbatyan presented "Hover" choir and marked, that this year the choir celebrates it's 25th anniversary.

The event was attended by the president of "Europamusicale" Martin Steinmeyer, high-ranking officials of the Munich legislative and executive branches, members of the Armenian community.