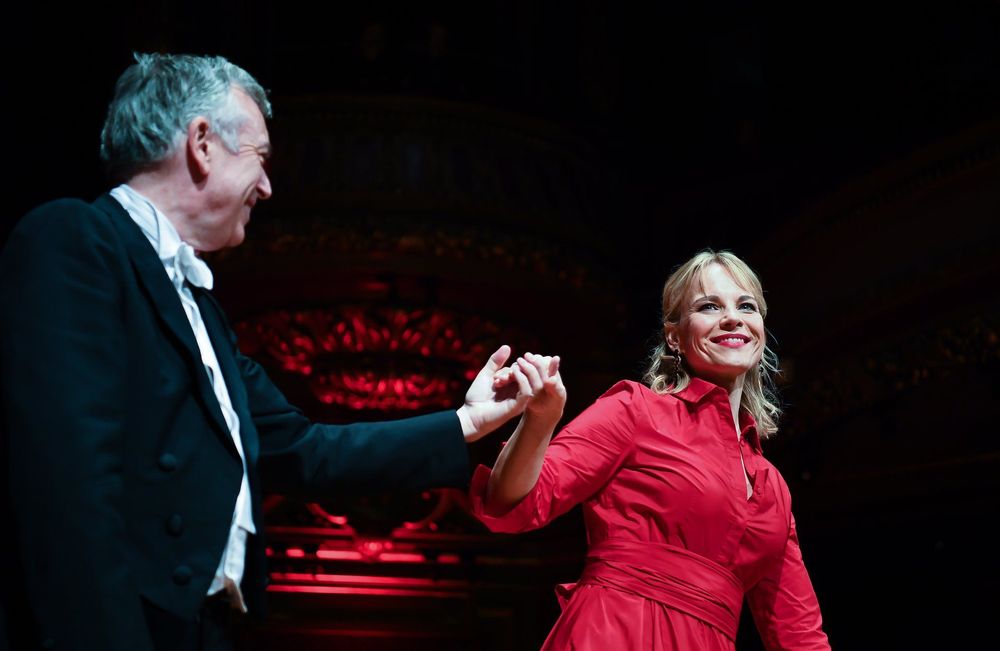 Famous mezzo-soprano Elina Garanca performs "Loosin yelav" in Geneva (Video)
Published: Mar 10 2020, 15:58
Author: ANM Media
The world-renowned mezzo-soprano Elina Garanca performed a solo concert on March 8 in Geneva Victoria Hall, organized by "Avetis" Cultural Association (Varduhi Khachatryan, president of the association). The program included works by Schumann, Saint-Saens, Bizet, etc. Traditionally, concerts organized by the "Avetis" feature Armenian works. Elina Garanca's concert wasn't an exception. She has performed a well-known Armenian song "Loosin yelav" arranged by world-famous composer Luciano Berio for his wife, the opera singer Cathy Berberian.
According to the press release, the concert was attended by many people, despite the fact of coronavirus. Representatives of the Embassy of the Republic of Armenia to Switzerland have also attended the concert. According to the organizers, Elina Garanca has expressed a desire to have a solo concert in Armenia.
The next project of "Avetis" is the solo concert of pianist Khatia Buniatishvili, which will be held on May 21 at Carnegie Hall, New York.
Read the interview of the president of "Avetis" Cultural Association Varduhi Khachatryan HERE.