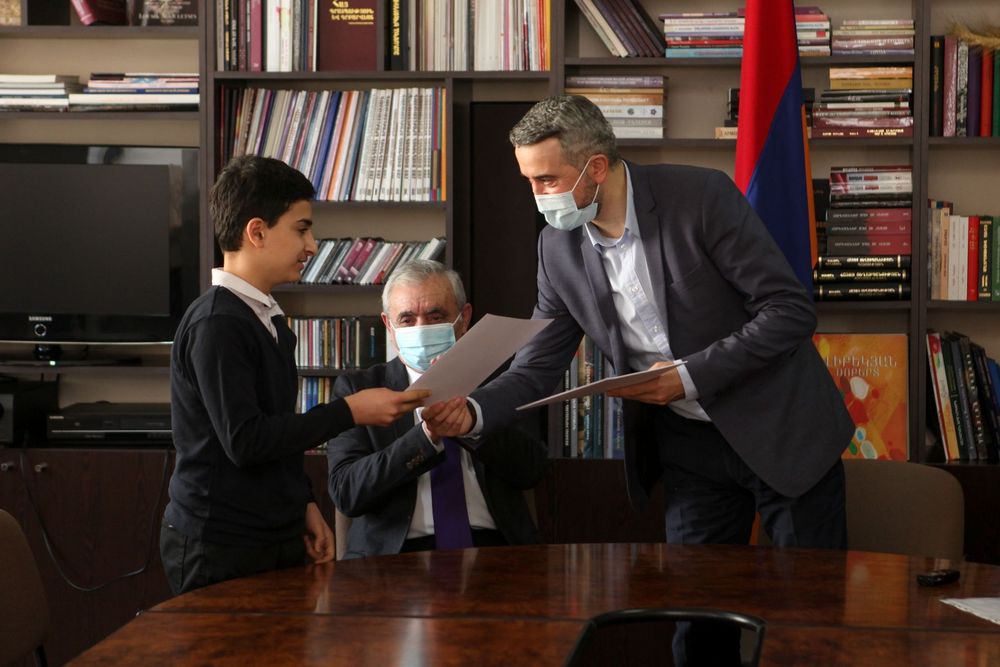 Ten best participants of the 7th Edward Mirzoyan Competition-Festival were awarded
Published: Dec 25 2020, 18:03
Author: ANM Media
The awarding ceremony of the best ten participants of the 7th Edward Mirzoyan Republican Competition-Festival of Young Composers took place today at the RA Ministry of ESCS.

The diplomas were handed by Deputy Minister Ara Khzmalyan. The event was also attended by the President of the Composers' Union Aram Satian and the artistic director of the competition Edmond Makaryan.

Congratulating the young composers, Ara Khzmalyan noted that although the year was hard, difficult and tragic for us, there were people who had the courage not to interrupt their creative work.

"The way of an artist cannot be easy. it's a path to trouble and research. "Consistency, optimism, and perseverance to succeed provide results," said the Deputy Minister, wishing the young composers creative achievements.

The competition-festival is held for the 7th year in a row in partnership with the RA Ministry of ESCS, Yerevan Komitas State Conservatory, on the initiative of the Composers Union of Armenia. This year the event was organized online. Unlike previous years, this year it was decided to allocate the competition places to the top 10 participants, without allocating prizes.

Works by selected young composers Araks Ashchyan, Grigory Balasanyan, Ariana Vardanyan, Sargis Arakelyan, Armen Gevorgyan, Suzanna Aghamalyan, Ruben Avagyan, Edgar Mkhitaryan, Alexander Tonikyan, and Eduard Aleksanyan were broadcast on May 12, ob Edward Mirzoyan's birthday, on the platforms of the Ministry of ESCS, Yerevan Komitas State Conservatory and the Composers Union of Armenia.