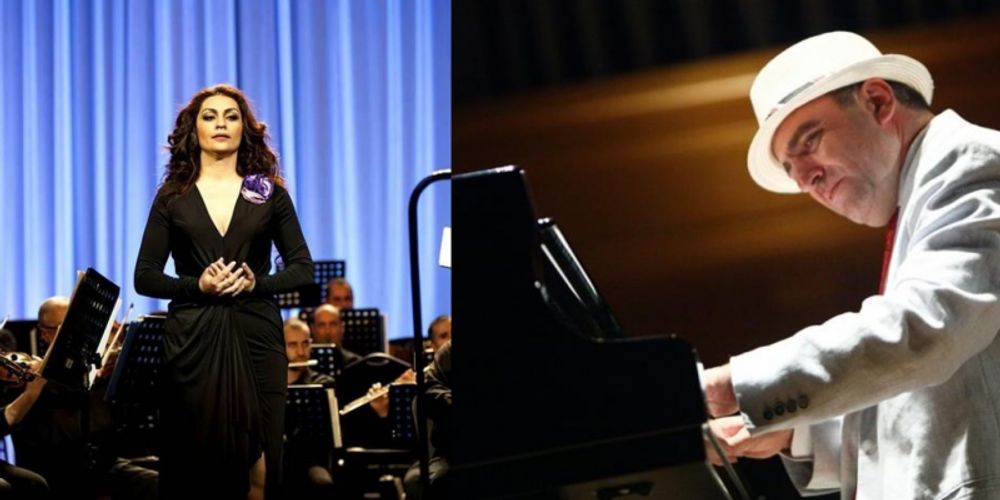 "Behind the back - Culture": Varsenik Avanyan and Vahagn Hayrapetyan to perform in Berd town
Published: Aug 13 2020, 18:30
Author: ANM Media
Within the framework of the program entitled "Behind the back - Culture" implemented with the support of the RA Ministry of ESCS, on August 14, at 7 p.m. soloist of A. Spendiaryan National Academic Theater of Opera and Ballet, mezzo-soprano Varsenik Avanyan, RA Honored Artist, pianist, jazzman, composer Vahagn Hayrapetyan will perform an open-air concert at Berd town (Tavush region), at House of Culture's yard.

Varsenik Avanyan, under the accompaniment of Yelena Vardazaryan, will perform vocal compositions by Armenian and Western European composers, and Vahagn Hayrapetyan will present his own compositions and his arrangements of well-known and popular melodies.

"Behind the back - Culture" initiative was launched on August 5. The first events were held in Artsvaberd (August 5) and in Tavush (August 6) villages with the participation of young musicians of the State Puppet Theater after Hovhannes Tumanyan, "Masunq" traditional song and dance ensemble and "Meknark" talent development program.