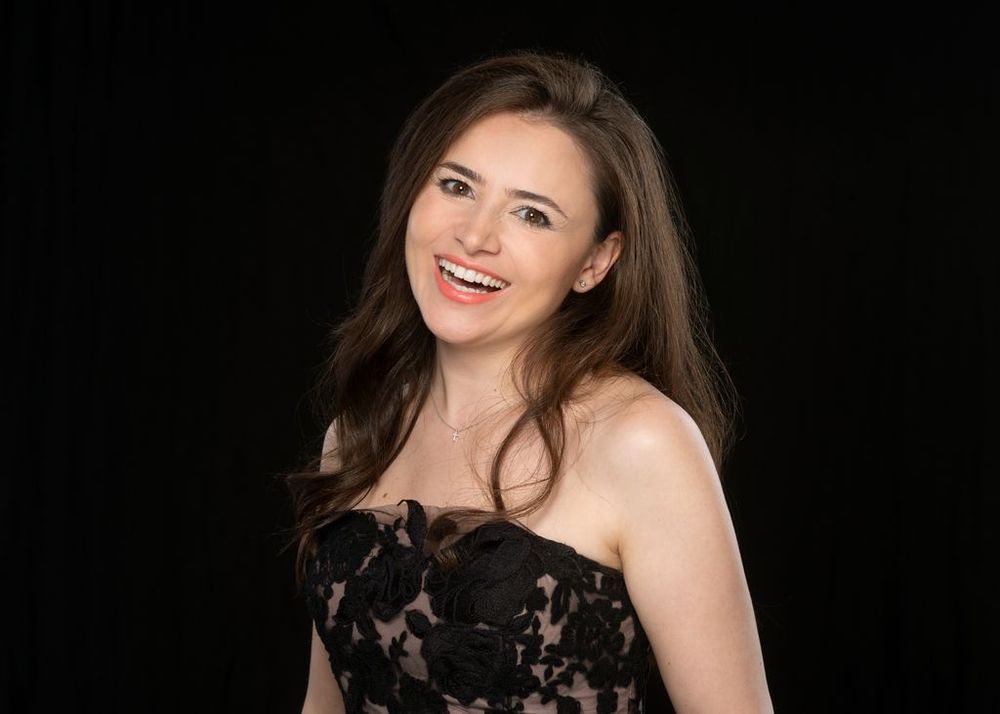 Seda Amir-Karayan: "Revolutions need to start from within cultures"
Published: Jan 18 2020, 15:07
Author: ANM Media
In Armenia, the name of contralto Seda Amir-Karayan is closely linked to the music of Robert Amirkhanyan, as she has been an irreplaceable performer of his songs for 20 years. Today, she lives in Germany and works in the field of classical music, and only a few people in Armenia know about that. "I was studying at Jazz Department of Yerevan State Conservatory because I thought I was a singer "with less vocal range» for studying at the classical vocal department. I continued my studies in the Musicology department in Mher Navoyan's class, concentrated on medieval studies and we did some serious revelations together", the singer told
ANM
and added, "However, singing has always been my passion".
Parallelly she was singing in the "Geghard" Choir. While singing in the "Geghard" Choir, she was noticed by one of the representatives of a german choir arrived in Armenia, who advised her to include Bach in her repertoire. "I was surprised because I thought I was far from Bach's works. After a while, with the help of that same organization, I toured in Germany with Robert Amirkhanyan and Gurgen Baveyan. I was told that there was an audition at Stuttgart Academy and offered me to attend. I gladly agreed though Bach wasn't included in my repertoire. I had to learn German as soon as possible, while I was 29 years old and the only advantage was being a contralto singer. In October 2011, I moved to Germany". The first concert didn't wait long. In December, she performed with Handel's "Messiah" Oratory. The singer's career had a turning point in 2013 when in Zwickau she won an oratorical competition, and afterward, she was welcomed in all the concert halls, including the Berlin Philharmonic. This year, on April 5, she will present Mozart's Requiem and Bruch's "Odysseus" at the same concert hall. Today, Amir-Karayan performs in many prestigious concert halls around the world, her repertoire includes cantata-oratorical pieces and German lieder. The singer never breaks ties with Armenia, although she has never performed in Armenia with classical repertoire. "Maybe Armenian auditorium isn't interested in my classical repertoire or in me as a classical singer. I invited Professor Ulrich Sontag to Armenia, we had master classes at Yerevan Conservatory for the first time. He was shocked by our education system. We have chosen one way: Italian Belcanto. We have rare beautiful voices, but they do not know where they go or where they've led to. Verdi's songs cannot be sung like Bach's, nor Bach's works like Puccini's. Those are different worlds. One cannot just lay on a nice voice, without knowing what a particular work or era requires. All these things are very important and have a very important impact. What is surprising and commendable is that during the students who participated in the master-classes were able to change their voices immediately. Unfortunately, Baroque music is rarely performed in Armenia, even though it's a very important branch in music history."
Recently, Amir-Karayan recorded a CD with pianist Götz Payer where along german music were also the works by Komitas. "I came to the conclusion that I was singing my biography on this CD: where I came from and where I am now ". The CD also includes works by Mahler and Schumann (on the poetry of Joseph von Eichendorff, Friedrich Rückert). It is called "Wehmut" based on the title of one of Schumann's songs whicհ is very appropriate with Komitas's state of mind. "Whenever I have the opportunity to choose the program, I definitely sing Komitas. That is my mission. If I can be helpful to Armenia, I will and I take it very seriously. " According to her, Komitas' songs are both common and unusual for a foreign audience. They mention that our songs are very sad. The people were singing what they felt. After all, the genetic code dictates to sing sad songs.
There are many Armenians living in Germany today, but they are not actively involved in cultural life. In Stuttgart, where the singer lives, Father Tiratur Sardaryan holds Days of Armenian Culture. He invites famous artists and there is a limit of the community involvement in Armenian culture. "Unfortunately, the Armenian community isn't interested in my art, maybe it's not for everybody's taste". In her opinion, first of all, the image of the Armenian nation must be represented by academic art. "Revolutions need to start from within cultures. I think this is the first precondition. When Winston Churchill was asked to cut arts funding to support the war effort, he replied: "Then what are we fighting for?" I try to do as much as I can. I am always ready to help my compatriots in any case."

Interview by Sona Khachatryan