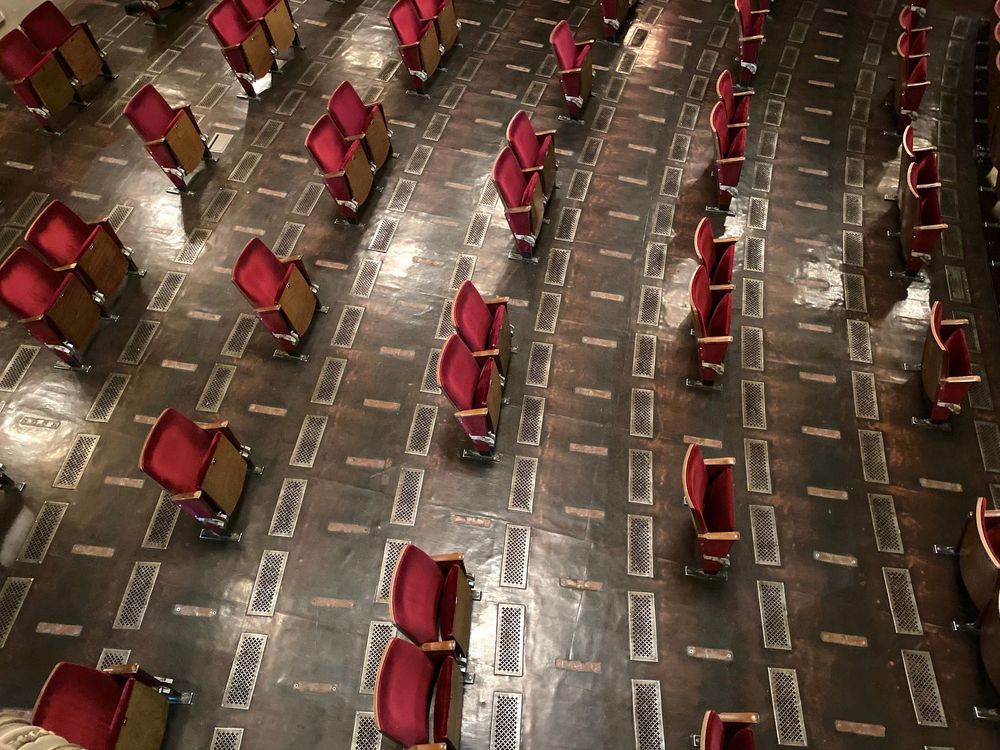 Berliner Ensemble is ready for the next season
Published: May 31 2020, 10:59
Author: ANM Media
European countries plan to resume active cultural life in September 2020 which has been shut since March. While other countries are looking for ways to restore the paralyzed cultural life, German cultural institutions seem to have found a way out. We present to you the hall of the German Berliner Ensemble.
500 out of the 700 seats in its main auditorium are uninstalled, in order to keep a 1.5m safety distance between people. Couples are provided with pairs of chairs, and for those who come alone, there is a single chair. A change has also been made in the service system. Concerts and performances will not have intermissions to avoid crowds in the cafeterias and toilets, instead, visitors can enter the hall with a drink, and during the event, they can go out and go to the bathroom.
Ticket prices would stay the same since they are already subsidized by the state. but maybe several events will be organized during the day to solve financial problems.
© Berliner Ensemble / Ingo Sawilla