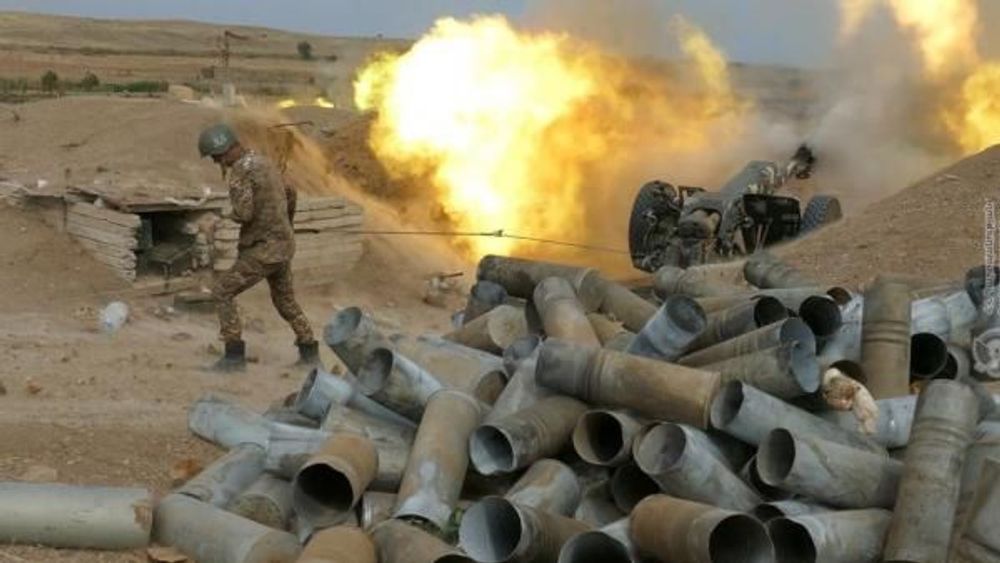 Our heroes: the gods of war
Published: Oct 18 2020, 12:03
Author: ANM Media
Captain Roman Adamyan and senior lieutenant Samvel Avanesyan took an active part in the military operations in the south-southeast direction, destroyed the enemy manpower, and contributed to the collective success of the units. Both are nominated for "For Courage" medals.

The gods of war are Senior Lieutenant Levon Sahakyan, Private Soldier Smbat Karamyan, Junior Sergeant Artashes Taroyan, Private Soldier Hovsep Khachatryan, Conscripts Hovhannes Mirzoyan and Roman Sirekanyan, Private Soldiers Jivan Mikaelyan and Erik Nazaryan. They showed a high level of professionalism destroying the enemy's armor.

All of them will be awarded "For Courage" medals.