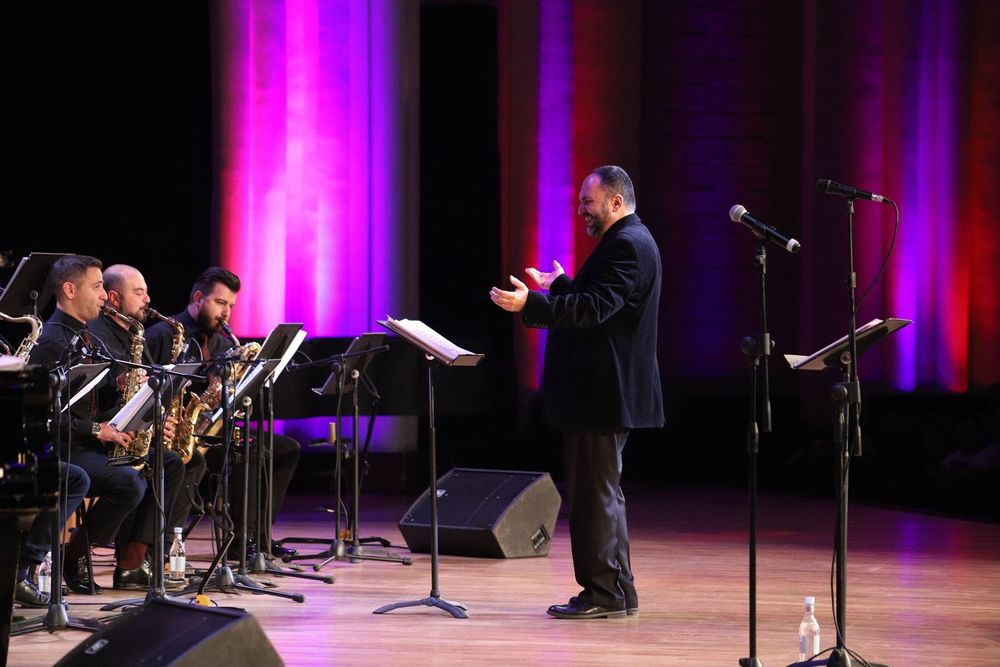 International Jazz Day to be celebrated on the online platform
Published: Apr 29 2020, 14:55
Author: ANM Media
This year, International Jazz Day will be celebrated in the online platform, Armenian Jazz Association reports. The concert will be broadcast on the Association's Facebook page on April 30.

Lusine Sargsyan, Karen Grigoryan Trio, "New Quintet", Rafael Petrosyan Trio, Vahagn Hayrapetyan Jazz Trio, Armen Hyusnunts Quartet, "Birds" and Levon Malkhasyan will take part in the concert.

In 2019, the International Jazz Day was celebrated in Yerevan with a concert with the participation of Cuban pianist Gonzalo Rubalcaba and jazz performers from Armenia.

In November 2011 the UNESCO General Conference proclaimed 30 April as "International Jazz Day". This International Day brings together communities, schools, artists, historians, academics, and jazz enthusiasts all over the world to celebrate and learn about the art of jazz, its roots, its future and its impact.