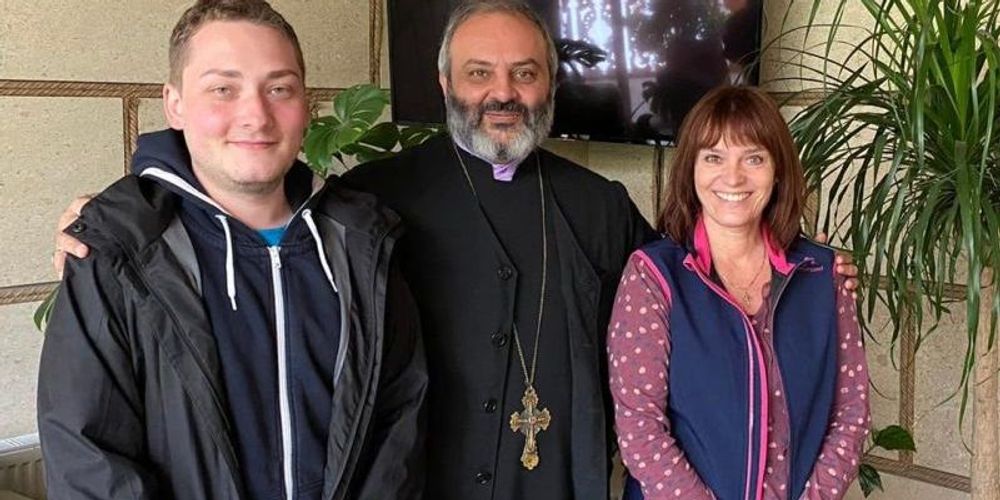 Jasmine Dum-Tragut։ Great friend of Armenia
Published: Oct 17 2020, 12:39
Author: ANM Media
Jasmine Dum-Tragut, a professor of Armenology at the University of Salzburg in Austria, and Michael Gassner, a post-graduate student, have been in Armenia since September 27, the day the war broke out in Artsakh. Their purpose in coming to Armenia was to study the villages of the historical "Haband" in the province of Syunik, the 17th century Syunik nunnery deserts, which was prevented due to the war, Ministry of ESCS reports.

Instead of scientific research, from the very first day of the war, J. Dum-Tragut was actively involved in the transfer of information from Armenia to Austria.

On the Facebook page Feldforschung Armenien 20, Tragut writes her impressions in German, providing more than 5,000 readers with eyewitness testimony to what is happening in Armenia and Artsakh.

At her direct request, the Catholic press agency Kathpress is going to publish three large-scale reports on the events in Artsakh that have taken place in the Armenian press these days.

The Austrian daily Salzburger Nachrichten published Interview with Dum-Tragut, where she told the Austrian society about what happens in Artsakh. She spoke about the war on Austrian public radio. This report is expected. The interview with the Austrian press agency will be published in the coming days.

J. Dum-Tragut's messages can also be found on the Facebook page of the PRO ORIENTE Ecumenical Foundation, the Catholic Faculty of the University of Salzburg, and the University of Salzburg website. Jasmine is also trying to get the attention of the Austrian government. She wrote letters to Austrian President Alexander Van der Bellen, Chancellor Sebastian Kurz, and the Austrian National Council. At the moment, she is trying to unite famous Austrian actors, singers, writers and musicians in defense of Artsakh. And in Salzburg, her students have already started raising money for Armenia and Artsakh.

Classes start at the university in October, and on Monday Yasmin started her lectures distantly from Yerevan. For the students of the University of Salzburg, her lectures will surely be an opportunity to tell about the Armenian truth about the anti-terrorist war. The Armenologist lecturer assures that even after returning to Austria he will continue to support Artsakh and Armenia with his students.