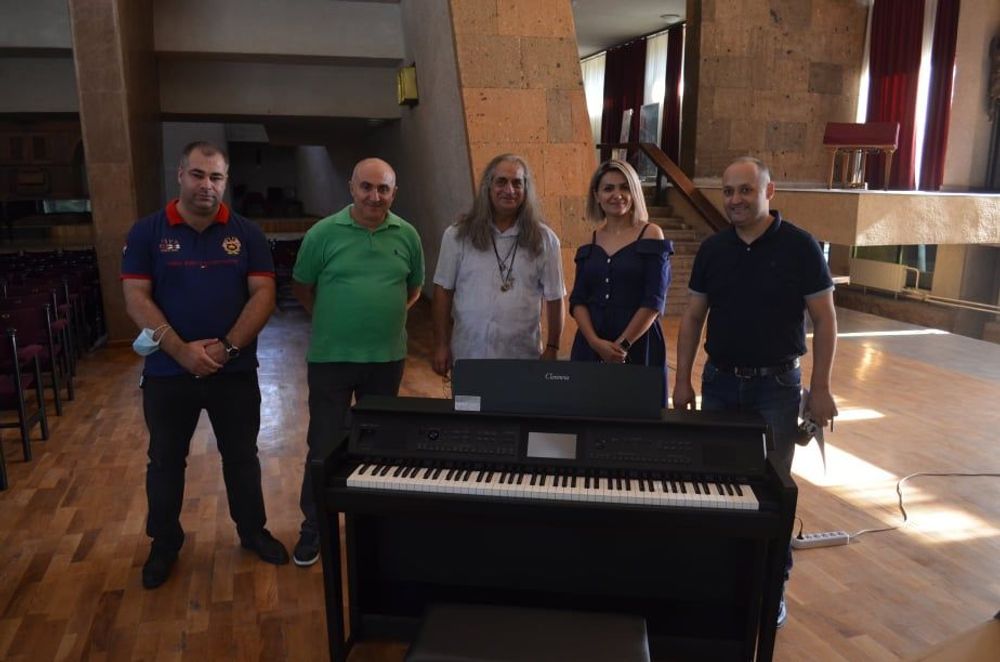 Komitas Chamber Music Hall equipped with a Yamaha clavinova
Published: Sep 18 2020, 19:23
Author: ANM Media
Advertisement
The Komitas Chamber Music Hall is equipped with a Yamaha clavinova, which is one of the best of its kind. The Chamber Music House received its first musical instrument under the" Grassroots" Cultural Grants Assistance Program of the Government of Japan, signed by the National Chamber Music Center at the Embassy of Japan in Armenia.

"We especially thank the Ambassador of Japan to Armenia Jun Yamada for greatly supporting this Armenian-Japanese cooperation. Being a musician, the ambassador has a special attitude towards the NCMC, and that attitude was reflected in the process of signing the agreement," said Norayr Nazaryan, director of the National Chamber Music Center.

By the end of the year, the National Chamber Music Center will be equipped with a grand piano, drums, drums, xylophone, glockenspiel, as well as other percussion instruments.
Advertisement