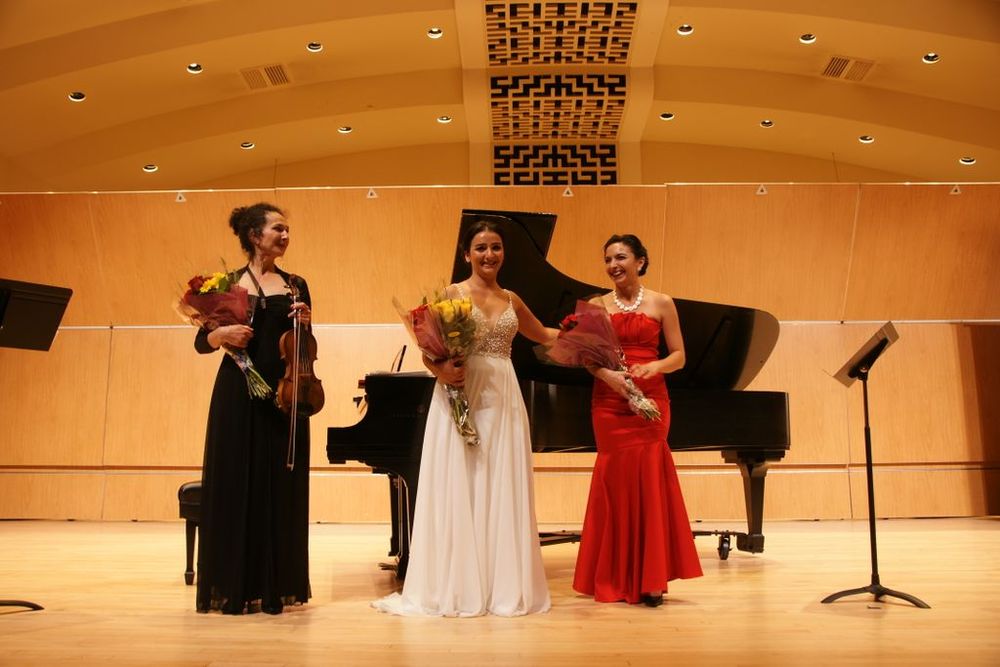 Komitas Commemoration Concert Took Place in San Jose State University
Published: Oct 04 2019, 10:12
Author: ANM Media
On September 28 a concert dedicated to the 150th anniversary of Komitas took place at San Jose State University (USA, California). The concert, which was organized by the University student union, has been held with the participation of composer and pianist Tatev Amiryan, violinist Gayane Grigoryan and singer Anna Hayrapetyan.

The concert program included works of piano works Komitas, transcriptions for violin and piano, as well as Tatev Amiryan's works dedicated to Komitas.

San Jose State University, students of the university, and representatives of the Armenian community attended the event.