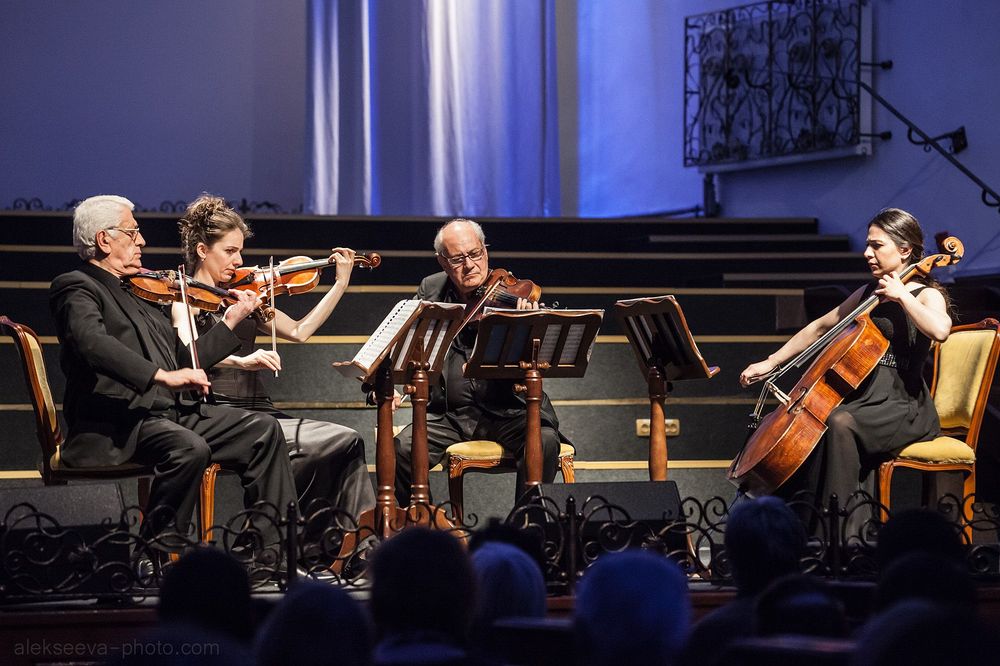 Komitas Quartet to play works of contemporary Armenian composers
Published: Mar 09 2020, 13:44
Author: ANM Media
Komitas Quartet will present the quartets of contemporary Armenian composers on March 10, at Komitas Chamber Music Hall.

The concert program includes Jirair Shahrimanyan's "Ten Microludes for String Quartet", Vache Sharafyan's "Have Mercy on me, O God" with participation of Young Artists Opera program soloist, singer Tigran Melkonian (Armenian premiere), Suren Zakaryan's "In statu nascendi" and Levon Chaushyan's " From a Time of Absurdity " (First performance).

The Komitas National Quartet, featuring Eduard Tadevosyan (1st violin), Suzy Yeritsyan (2nd violin), Alexander Kosemyan (viola), Angela Sargsyan (cello), constantly presents not only classical and beloved works, but also works by contemporary composers.