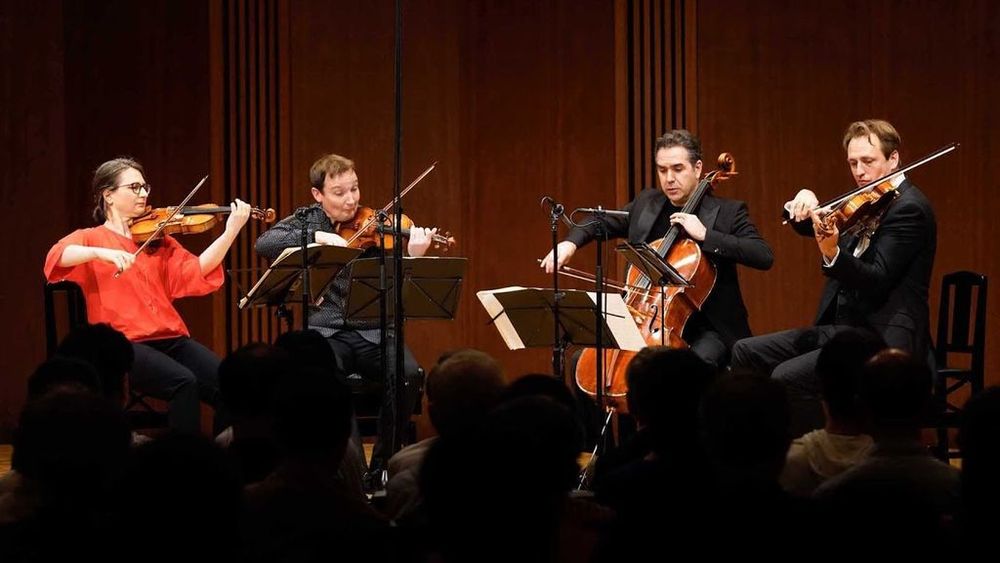 "Kuss" quartet: From Beethoven to Komitas
Published: Oct 10 2019, 13:17
Author: ANM Media
German "Kuss" quartet performed within the framework of Yerevan Perspectives 20th international music festival at Aram Khachaturian Concert Hall on the 9th of October. The quartets by Beethoven and Brahms were performed during the evening.

The repertoire of "Kuss" also includes works by Komitas, and, in conclusion, musicians featured "The Sky is Cloudy" and "Habrban".

The current members of "Kuss" quartet are Jana Kuss (violin), Oliver Wille (violin) William Coleman (viola) and Mikayel Hakhnazaryan (cello). In early 2019, the Kuss The quartet was the first German string quartet to receive Stradivari's legendary "Paganini Quartet" on loan from the Nippon Music Foundation. The quartet played Beethoven's complete string quartet cycle on these instruments in June 2019, by invitation of the Suntory Hall, Tokyo. At the beginning of their career, the quartet was awarded first prizes by the German Music Council and the Borciani Competition received a Borletti-Buitoni Award and was a "Rising Star" of the European Concert Hall Organization. Today, the Kuss Quartet inspires the next generation at numerous masterclasses. William Coleman (Mozarteum, Salzburg) and Oliver Wille (in Hanover and Birmingham) are also professors at European universities.