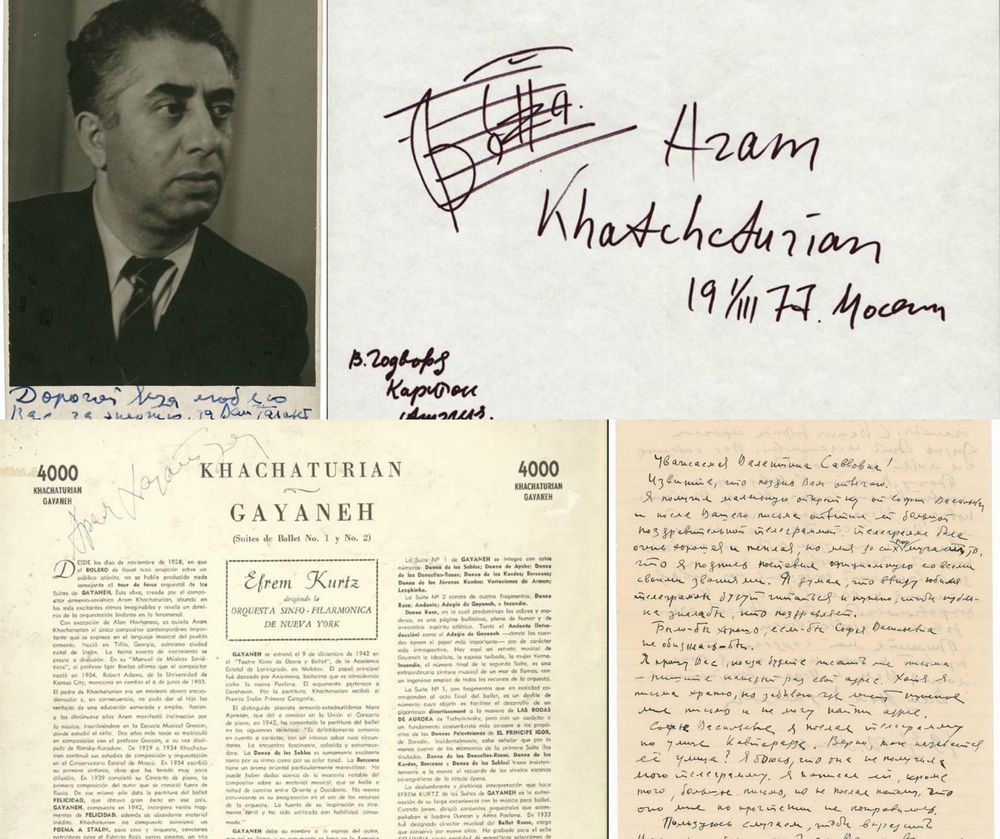 Letters, autographs, record cover: Materials with Aram Khachaturian's signature are on sale
Published: Jun 15 2020, 19:30
Author: ANM Media
Advertisement
A number of materials signed by Aram Khachaturian are put up for sale by The History For Sale. Totally seven items signed by the prominent composer are offered on the website.

Aram Khachaturian's two-page letter costs $4,590. The letter was written on 29 January 1950. The autograph letter signed "Aram Khatchurian" in Cyrillic is written in 1 sheet, front and verso. The next lot is signed on 3¼x5 photo, inscribed in Russian to Jascha Heifetz, whom he praises for his energy and talent. Composer's three autographs are valued at $1,105, two of which he signed on paper and one on notepaper. A letter of recommendation for a musician named Michael Davidovich Gotlib, which was verified by a notary is valued at $616.25 and was written in 1969.

The most interesting sample is Record Album Cover signed: "Aram Khachaturian" in Russian on verso. Columbia record album produced in Argentina with Spanish text. The empty cover sells for $680.




Advertisement