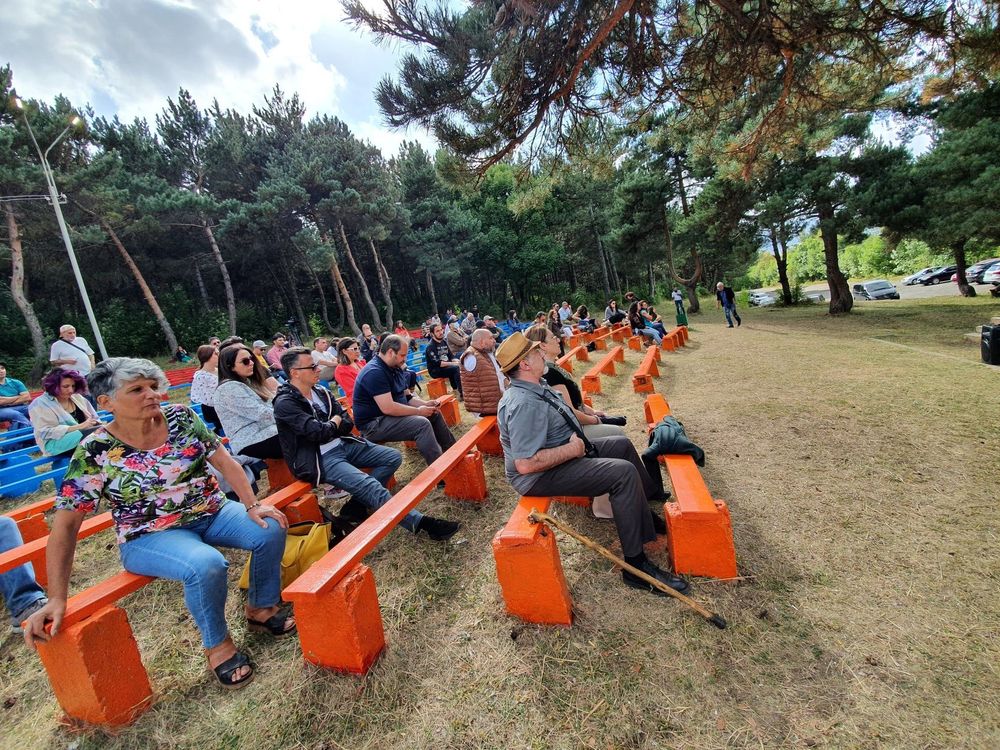 "Self-identification - 2020". The problems uniting free creators were discussed
Published: Sep 10 2020, 18:51
Author: ANM Media
On September 9, the first Armenian conference of "Self-Identification - 2020" free creators took place on the open platform of Aznavour Park in Hrazdan.

The conference was organized on the initiative of a group of freelance artists of "Muzanav" NGO. Free creators representing different branches of art took part: music, theater, painting, sculpture, cinema, literature, etc.
The aim of the conference was to discuss the problems uniting creative individuals in different fields and to offer solutions together.

The agenda of the conference envisaged speeches, then discussions, recording of voiced opinions in the form of a joint document.

Producer Nika Babayan, actor Hrant Tokhatyan, musicians, members of the initiative group Vahan Artsruni, Mher Manukyan, Lilit Bleyan, sculptor Vigen Avetis, representative of Arm Strong production Rima Tigranyan, director of the Cultural Foundation of Armenia Manuk Nigoyan, singer Marine Grigoryan had a speech at the meeting.
During the speeches, they talked about the problems of independent creators, based on which ․
a) the state's neglect of the free artist as a potential institution, consequently, the lack of legal status of a free artist / professional;
b) The over-concentration of the property resource of state-public, cultural objects belonging to everyone is in the hands of the state, the reluctance to make that resource available to free creators.

The speakers also spoke about imperfections of state coordination in the field of culture, shortcomings, ineffective mechanisms of cultural management, the need to find new ones, substantial steps taken by the state to popularize the works of free artists in Armenia; On the harmful consequences of direct state interference in the internal affairs of cultural organizations, the need for internal liberalization and decentralization of the general cultural field.