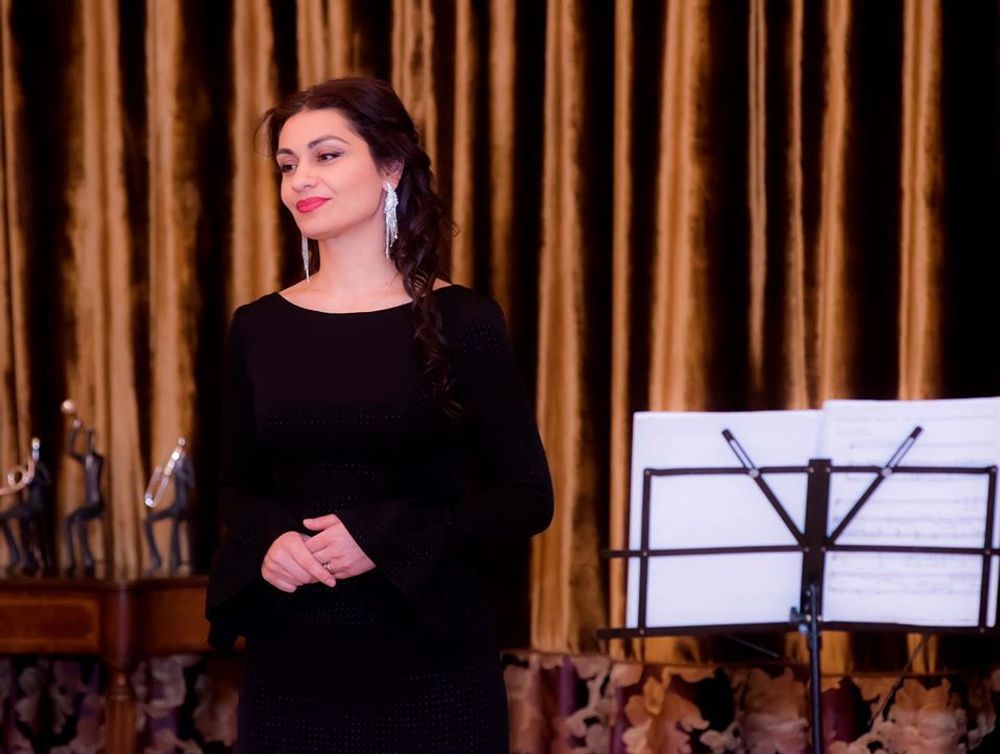 "Mysterious East" to be presented in Moscow
Published: Mar 16 2020, 22:36
Author: ANM Media
A concert entitled "Mysterious East", where soloist of A. Spendiaryan National Academic Opera and Ballet Theater Varsenik Avanyan will present Armenian and Jewish music pieces will take place on March 18, at Moscow's "Niko" Exhibition Hall in Moscow. The program includes Romanos Melikyan's romances and Alexander Harutyunyan's works, including the arrangement of "Dle Yaman", which he dedicated to Lusine Zakaryan. In addition, the Armenian program also includes songs from Cathy Berberyan's repertoire, which Varsenik Avanyan particularly values ​​and even tried to find as much information as possible about those songs and the singer. "One of the works is arranged by her husband, composer Luciano Berio and it is called " Loosin Yelav", the other one is called "My Song " (arranged by Amir Shah). We restored the other songs ourselves as the person who arranged them is unknown, and the notes were not preserved. These five songs are very important, especially three of them were not performed after Cathy, because the notes are lost. Cathy was a phenomenal singer. After the performance, Stravinsky approached her and asked, "Who are you, crazy?" He later wrote and arranged songs specially for her. Totally she had folk songs in 21 languages ​​in her repertoire "
The second part of the concert features works on Jewish themes. One of them is Robert Schumann's Jewish Song, based on the text by George Byron. It is symbolic that Byron has a two-way relationship with the two nations. He was a great friend of the Armenians and author of a Jewish collection. In addition, Felix Mendelssohn's "Jerusalem" will also be performed. Among the Russian composers, the singer included songs on Jewish themes by Modest Musorgsky, Mikhail Gnesin and Nikolay Rimsky-Korsakov. Gnesini's work is in Hebrew. The evening will end with Ravel's "Kadish".
The solo concert will be held with the support of the "Shakhar" Jewish organization in Moscow. Pianist Karine Poghosbekova will accompany the singer. The program has already been presented to the Armenian audience, at A. Spendiaryan Opera and Ballet Theater, within "Concerts in the Foyer" project.
Photo by Tigran Arakelyan