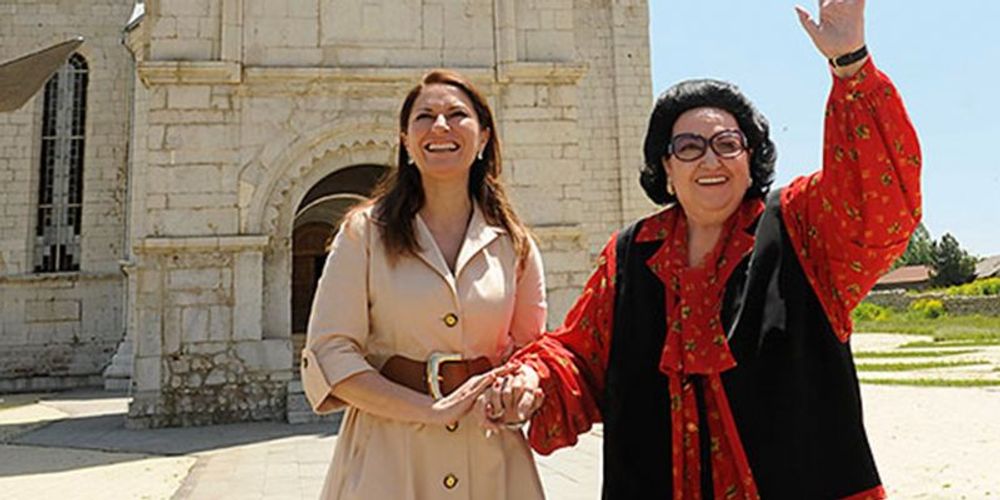 In Armenia-Artsakh Christian Island Gandzasar is the Promised Land. Montserrat Caballé
Published: Oct 09 2020, 19:21
Author: ANM Media
The Ministry of ESCS of RA acquired the exclusive right to present the video "Armenia and Artsakh: the Island of Christianity" starring world-famous Spanish Soprano Montserrat Caballé. The singer together with Armenian National Philharmonic Orchestra performs Krounk (Crane) by Komitas.

In the never-before-seen video, Caballé visits Saint Ghazanchetsots church in Shushi, which was damaged because of airstrikes launched by Azerbaijan on October 8. "Armenia has always been the cradle of Christianity. The power of Gandzasar is in faith. That boundless faith will bring me here. I can say everything, I have been to Gandzasar, it is very important for me. This is not an ordinary pilgrimage, and Gandzasar is not an ordinary place either. In Armenia-Artsakh Christian island Gandzasar is the Promised Land. I am happy that the world can convey news from this Christian island because it is so widespread, so close in our hearts. This country is not only an island of Christianity but also the root of the history of Christianity," the singer said during her visit.


They say that in Gandzasar she was admiring the beauty of the church, touching the walls, looking at the inscriptions for a long time. She was amazed by the beauty of Armenian medieval architectural art, explaining the interest in the abundance of Armenian Christian monuments. The videos are from Montserrat Caballe's visit to Artsakh in 2014. The famous Starmus Universe organization transferred the exclusive right to show the video to the RA Ministry of Education, Science, Culture, and Sports. The video once again reminds the civilized world and urges that the Azerbaijani aggression against Armenia and Artsakh, the island of Christianity in the South Caucasus, must be condemned.