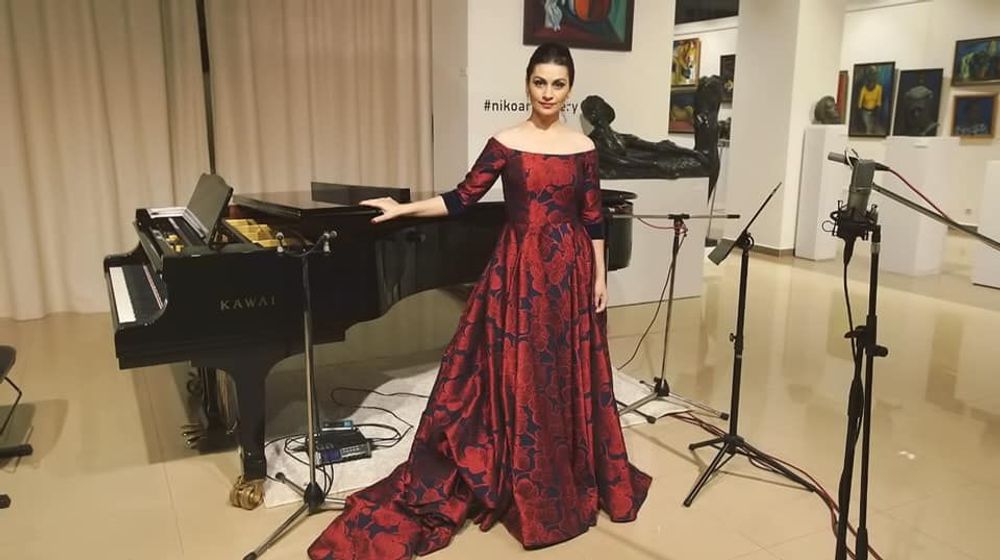 Music of stone
Published: Dec 08 2019, 11:59
Author: ANM Media
Concert of mezzo-soprano Varsenik Avanyan and pianist Vasiliy Rolich took place at AGBU concert hall in Armenia. It was entitled "Music of stone" and was dedicated to the 150th anniversary of Komitas. Special guest of the evening was pianist, Honored Artist of Armenia Vahagn Hayrapetyan. The concert featured songs by Komitas, Avet Terteryan, and Eduard Abrahamyan. The program will terminate on December 10 at Arev Art Gallery.

"For me, the year of Komitas was very fook. You feel his power outside your homeland when non-Armenian listener enjoys his compositions and can't understand it's origins. I told them, that it's nor European, neither oriental music: this is the true Armenian music",-Varsenik Avanyan says.

Her concert tour dedicated to Komitas took place at Saint Petersburg's center of Elena Obraztsova, at "Niko" gallery in Moscow, at Franciscan Friary of Klaipeda (Lithuania) and at Vilnius Art Museum. Pianists Karine Pogosbekova and Narine Stepanyan accompanied the singer during the tour.

"When I talk about Komitas, I often make parallels with Tigran the Great and his "Sea to sea Armenia". We are proud of it. Now we haven't "Sea to sea Armenia", but Komitas and Armenian songs still exist. It proves, that we are strong with our culture",-the singer concludes.

The tour held with the support of the Ministry of Education, Science, Culture, and Sport of the RA, Embassy of Armenia to Lithuania, Latvia and Estonia, AGBU and Armenian National Music.